Every year for the past three decades, a group of Ketchikan students has traveled to Kanayama, Japan, to get a taste of a different culture. And in exchange, a group of Kanayama students has traveled to Ketchikan, to see this unique part of the United States.
This year marks the 30th anniversary of that popular and enriching program, and celebrations are planned in both countries. Penny Ranniger is president of the Ketchikan-Kanayama Association. She spoke about the anniversary during Monday's Ketchikan Gateway Borough Assembly meeting.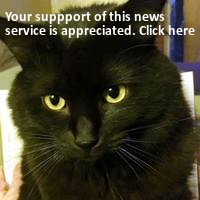 She said the mayor of Gero – which merged with Kanayama a while ago – and about eight other government officials from that community plan to travel to Ketchikan this summer "to celebrate the 30th on the Fourth of July. We will be having a float in the parade, and will be having a 30th anniversary dinner up at Fish Pirate's on the third of July."
Ranniger urged the Assembly to approve travel expenses for Borough Mayor David Landis to go to Japan for the ceremony there. The Assembly did later unanimously approve that item.
Ranniger also talked about the program in general, and its mission to enrich students' lives.
"The students that get the opportunity to go to Kanayama often come back and have the confidence to continue to travel through Rotary, as well as serve as wonderful ambassadors for our town when they work downtown, with all the foreigners who come to our town," she said.
She was referring to summertime cruise ship passengers. Many people travel from Asia and Europe to take Alaska cruises.
The Ketchikan-Kanayama exchange program also exchanges teachers, who work in their sister-city schools and help promote understanding of each other's culture.
You can find out more about the exchange program through its website: http://www.ketchikangerokanayama.org/