A planned new bus drop-off zone for Houghtaling Elementary School is again on the agenda for the Ketchikan School Board on Wednesday.
On May 10th, the board tentatively approved an approximately $830,000 contract with Three Dog Construction to do the work. That depended on the Borough Assembly approving a method to pay for it.
But, the Assembly last week decided to hold off on that decision pending notice from the state about whether the project was eligible for a reimbursement program.
The board will talk again about the project Wednesday, and vote again on whether to approve it. The recommended motion calls for approval of the contract pending borough funding.
The new drop-off zone was high on the district's list of capital improvement projects because of safety concerns. The street in front of Houghtaling is extremely busy, especially in the mornings. Four schools are in that area, along with residential neighborhoods and lots of people driving to work.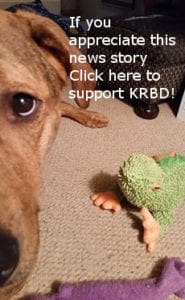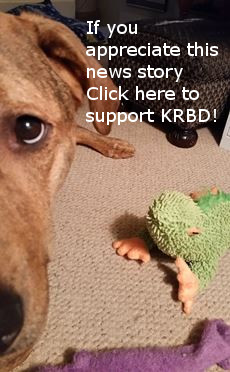 Also Wednesday, the School Board has two executive sessions planned. One is to discuss a contract with Kevin Johnson to be the new physical education teacher at Houghtaling.
The item was delayed from the last meeting because one School Board member wanted to discuss it, and personnel matters that might prejudice the reputation of an employee have to be discussed in executive session, unless that employee asks for it to be discussed openly.
The second executive session is to discuss a review of Office of Civil Rights Complaints. That also is a topic that requires confidentiality.
Wednesday's meeting starts at 6 p.m. in Borough Assembly chambers at the White Cliff building. Public comment will be heard at the start of the meeting.