Three artists in the KRBD listening area are recipients of 2017 Rasmuson Foundation Project Awards. The announcement was made earlier this month. Today we will hear about a carver's plan to carry on a family tradition.
Everett Athorp of Klawock is one of 35 recipients of Rasmuson Foundation 2017 Individual Artist Awards. Athorp will design and carve a 20-foot, traditional Haida canoe.
"My great-grandfather, I understand, George Yeltatzie, he was a canoe-maker down in Haida Gwaai, I believe Masset (British, Columbia). I kind of want to carry on that tradition."
Athorp says he has been a carver since high school, but has only taken carving seriously in the past five or six years.
"I did a lot of panels for a fishing lodge out at Steamboat Bay. I did a lot of paddles. I'm starting some bentwood boxes. And I just keep expanding. That was the goal of this grant."
He says this is the first time he will carve a canoe.
"I've seen it done and I've tried smaller ones. Part of this grant is helping me get Tommy Joseph down to help me from Sitka. He's done them before. So we're going to tackle it together."
Project award recipients each receive $7,500. Athorp says in addition to bringing Joseph to Klawock, the money will be used to purchase a cedar log, and to buy or make special tools needed for the project.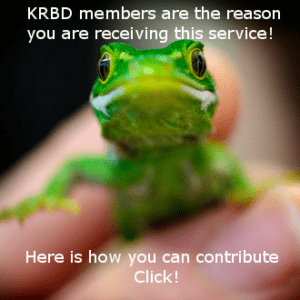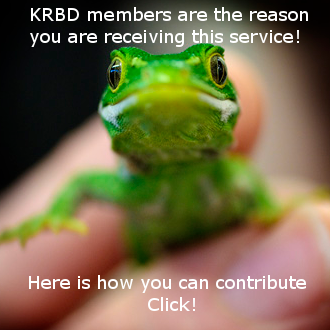 According to the Rasmuson Foundation, the Project Award is designed for emerging, mid-career and mature artists to be used on a specific, short-term project that has clear benefits to the artist's growth and development. This is Athorp's second Rasmuson grant. He says he received one three years ago to help build his studio so he could dedicate more time to carving.
The two other artists in the KRBD listening area who received 2017 Rasmuson Foundation Project Awards are Carmel Anderson of Ketchikan, and Kandi McGilton of Metlakatla. We posted Anderson's story yesterday.