The Ninth Circuit Court of Appeals ruled Tuesday in favor of the U.S. Forest Service and its plans to offer the Big Thorne timber sale on Prince of Wales Island.
The ruling is the latest in an ongoing lawsuit brought in 2014 by nine conservation groups seeking to stop the harvest on about 6,000 acres. The groups argue that logging old-growth forest on Prince of Wales will damage the ecosystem, and will particularly affect the wolf population.
Timber harvest on the Big Thorne sale has been ongoing as the lawsuit was considered.
According to the ruling, the plaintiffs argued that the Forest Service didn't adequately ascertain the wolf population when planning the timber sale. The ruling states that knowing exactly how many wolves were on the island wasn't essential.
The ruling also states that the court is required to uphold a federal agency's decision unless it's proven to be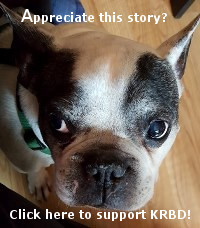 arbitrary, capricious, an abuse of discretion or otherwise not in accordance with the law.
In a joint news release emailed Tuesday afternoon, the plaintiffs expressed disappointment in the ruling. They say they are currently weighing their options.
The plaintiffs in the lawsuit are the Southeast Alaska Conservation Council, Alaska Wilderness League, Sierra Club, National Audubon Society, Natural Resources Defense Council, Cascadia Wildlands, Greater Southeast Conservation Community, Greenpeace, Center for Biological Diversity and The Boat Company.
The defendants are the U.S. Forest Service, U.S. Department of Agriculture, Regional Forester Beth Pendleton, former Tongass National Forest Supervisor Forrest Cole, and Forest Service Chief Tom Tidwell. The State of Alaska, and local governments and businesses throughout Southeast signed on to the lawsuit in support of the defendants.