With the help of a state grant, a coalition of Ketchikan agencies is gathering to explore how to help people getting out of jail stay out of jail.
Akeela Gateway and Ketchikan Indian Community are the grant recipients, and they plan to pull together representatives from state and local law enforcement, and social services groups to address that question.
Janalee Gage works with the substance abuse program at Akeela Gateway. She said the state jail system is overcrowded, and many of the people in jail are repeat offenders, which indicates that incarceration alone is not working.
"The idea is that instead of throwing people back in jail, we need to find a way to have them come back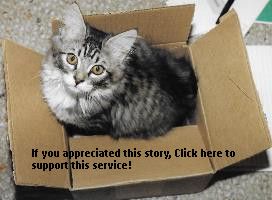 into society and invested in the communities they're from or live in, and develop a productive lifestyle so they can actually be productive in their life versus in and out of the rotating door of the jail system," she said.
Gage added that keeping people in jail costs a lot of money, so it's more cost effective to help people stay out.
The effort is in the early stages now. The first task is to identify what's needed.
"We're going to look at everything we have, what we do well, what are our strengths, what are the areas where we're weakest in," Gage said.
She said the goal is to provide people getting out of jail with some basic tools to help them stay on a law-abiding path. That includes signing them up for Medicaid so they can get substance abuse treatment, or helping them find safe, affordable housing.
But, she said, it's still up to the individual to use those tools.
Gage said after the group identifies what's needed in the community, they will work on getting the community at large to help plan ways to implement any needed improvements.
A big role the community can play is a willingness to hire non-violent offenders who have recently gotten out of jail, or to not fire an employee who has made a mistake.
"We all make mistakes. We all screw up," Gage said. "Some of us do it on a large scale. (But) we're going to take the time to give you that chance."
That can include requiring substance abuse treatment for an employee.
Gage said even if this effort helps only 30 percent of offenders stay out of jail in the future, that would be a huge improvement.
She said the initial planning and brainstorming effort will take place by the end of June. Community outreach will be scheduled later.
The grant was awarded through the Alaska Department of Health and Human Services Division of Behavioral Health.