The Alaska Department of Transportation is asking the City of Ketchikan for permission to work nights in the downtown area starting next summer.
The Ketchikan City Council will consider that request during its regular meeting Thursday.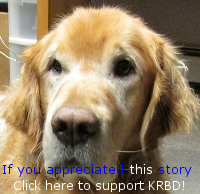 The proposed noise variance is part of DOT's planned renovation of Front, Mill and Stedman streets. The state agency will start work on the sidewalks this fall after cruise season ends. The sidewalk reconstruction should be done by May of 2018, which is when DOT wants to start the road work.
But, that coincides with the summer cruise season. So, to minimize the impact on traffic, DOT wants to work nights. The plan calls for work to start at around 8 p.m. most nights, and go until 7 a.m.
DOT Engineering Manager Chris Goins is expected to attend Thursday's City Council meeting to provide information about the project and answer any questions.
Also Thursday, the Council will vote on a resolution establishing a 6.7 mill property tax rate for this year. That is the same as last year. According to a memo from Finance Director Bob Newell, the estimated revenue to the city will be $5.56 million.
Thursday's Council meeting starts at 7 p.m. in City Council chambers. Public comment will be heard at the start of the meeting.