Earlier this month, the Emerald Princess made its inaugural stop in Ketchikan. This is the ship's first time in Alaska.
About a dozen representatives from Ketchikan boarded the Emerald Princess for the inaugural celebration. During a brief ceremony, Ketchikan Gateway Borough Mayor David Landis presented a plaque, featuring the artwork of Terry Pyles, to Captain Bill Kent. The captain then presented a plaque to the mayor. Following the ceremony was a tour of the ship.
The 952-foot Emerald Princess can carry more than 3,000 passengers and 1,200 crew members. Luxury is the first thought that comes to mind when touring the vessel. The cruise ship has almost 900 staterooms with balconies, specialty dining, and numerous activities and amenities.
Assistant Cruise Director Ana Dulce, from Mexico, began the tour at the Horizon Court buffet. It's open daily from 5 a.m. to 10 p.m. Dulce says no one ever is left hungry, and that everyone loves to eat.
"We say that we take them as passengers, and when they leave, they leave as cargo."
There also are specialty restaurants on board where meals can be purchased at an additional cost.
Dulce says the ship features local and regional food when possible. Seafood from Ketchikan was being loaded onboard earlier. This day, a burger bar featured crab cakes from Tracy's King Crab Shack in Juneau.
"This is a very new thing. Also I remember, on the Ruby Princess, we had a salmon burger. It was delicious. Hopefully we'll get it here later."
Dulce showed us what she calls "the quiet pool," where children are not allowed, and movies are shown under the stars on a large screen. She says they also have activities on board related to the communities they are visiting.
"…pretending we are fishing, right here in Alaska. We have a lot of things to make our guests to make it more like, 'Wow! I'm going to learn something. And I'm going to be travelling, and getting to know all the different places and cities.'"
She says in warmer places, like the Caribbean, they have deck parties.
The ship features a large fitness center and a 926-seat theater.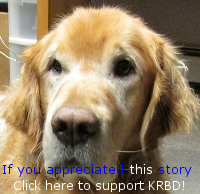 " The stage, it goes from deck five to deck 10. If you're standing on the stage, it goes down to five and goes up to 10."
Dulce says the current show is "Magic to Do" by Stephen Schwartz, the composer of the Broadway musical "Wicked." In addition to the regular shows, Dulce says special guests are brought onboard at ports of call. She says when they reach Skagway, Libby Riddles, the first woman to win the Iditarod Trail Sled Dog Race, will be the guest speaker.
The Emerald Princess is scheduled to make 19 stops in the First City this season, bringing an estimated 58,558 passengers.