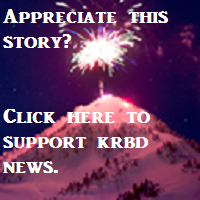 Alaska State Troopers are investigating a fatal car crash near Hydaburg early Thursday morning.
According to the troopers' online dispatch, a report was received at about 3:45 a.m. Thursday that a 1995 Chevy pickup had left the road near Mile 18 Hydaburg Highway and hit a downed tree.
The driver, 25-year-old Gilbert Johnson of Angoon, and two passengers were taken to Alicia Roberts Medical Clinic in Klawock for treatment.
One of the passengers, 53-year-old Rhonda Peratrovich of Hydaburg, died from her injuries. Next of kin have been notified.