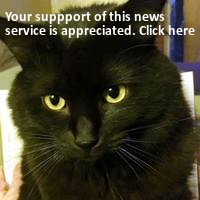 A couple of local students have started summer internships in Washington, D.C., with Alaska Sen. Lisa Murkowski.
Kinani Halversen of Ketchikan and Tristan Douville of Craig are among the 10 recent high school graduates who will work in Murkowski's office over the next month.
The interns will shadow Murkowski throughout the day, helping with administrative and clerical tasks; and will assist staff with research projects, according to Murkowski's office.
The senator offers two month-long intern sessions each summer for recent high school graduates. This first session ends June 30. The second is set for July 10 through August 4.
Other interns in this first session come from Anchorage, Bethel, Juneau, Palmer, Soldotna and Unalaska.