A three-hulled sailboat from the East Coast continues leading the motorless pack in the Race to Alaska.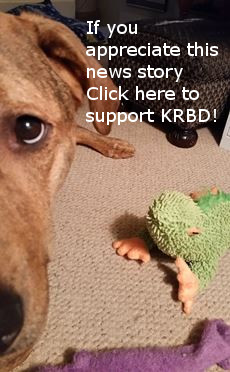 As of midday Tuesday, the Massachusetts team Pure and Wild/Freeburd was about one-third of the way from Victoria, British Columbia, to Ketchikan.
The 750-mile race began last week with a qualifying round from Port Townsend, Washington, to Victoria.
The British Columbia team Bad Kitty and Washington state team Big Broderna were in second and third place.
Bad Kitty's boat is a catamaran. The other two leaders are sailing trimarans.
About 30 other teams remain in the race. While sailboats are leading the pack, rowboats, paddleboards and kayaks are also making the journey.
The first team to Ketchikan wins $10,000 in cash. The second team gets a set of steak knives.
The race is in its third year.
You can follow the boats at R2AK.com.