The Ketchikan City Council meets in special session Thursday to talk about a request from the Alaska Department of Transportation to allow nighttime road construction next summer in Ketchikan's downtown.
A vote on the request was delayed from the Council's regular meeting last week so that a DOT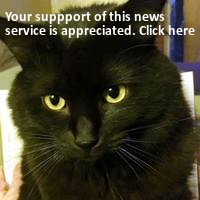 representative could come talk to the Council about the planned road work.
There has been concern from local hotel operators in the downtown area about noisy road construction keeping guests awake all night.
DOT wants to work nights to avoid making Ketchikan's summer tourism-related traffic congestion even worse.
The planned road work will take place on Front, Mill and Stedman streets. Sidewalk work is planned for this fall and winter, with repaving on the roadway scheduled for next spring.
The special Council meeting starts at 7 p.m. Thursday in City Council chambers. Public comment will be heard at the start of the meeting.