In a meeting that lasted less than 10 minutes, the Ketchikan City Council voted unanimously Thursday to allow the Alaska Department of Transportation to schedule nighttime road construction next summer.
The vote came after DOT and local hotel owners met and negotiated a work schedule that was acceptable to all sides.
In a phone interview after the meeting, City Mayor Lew Williams III (the third) said the agreement changes the hours DOT crews will work.
"Instead of going from 6 or 8 at night to all the way through the night, they're going to start a little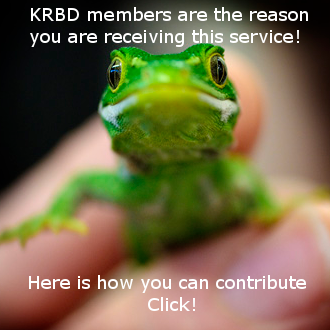 earlier," he said. "They're going to start if they can at 3 in the afternoon – they're going to be judging the (cruise ship) schedule – to 1 a.m. and stop then. Unless they're doing painting and lining. They can do that up until I think 6 or 8 in the morning. They're not going to work on Fridays, and they're not going to work on holidays."
Before the quick, unanimous vote, DOT Engineering Manager Chris Goins spoke briefly.
"I really appreciate that you guys have engaged in this. I'm appreciative of the hotels and other people who have come out to the various meetings that we had, open houses, and gave input," he said. "It's very important for us that you guys keep moving."
Tim Lewis of Cape Fox Lodge also thanked city officials for arranging the meeting with DOT and helping to facilitate the compromise.
DOT plans to repave Front, Mill and Stedman Streets. That will involve grinding away the current pavement and installing a completely fresh surface. Sidewalk improvements also are planned, but that will take place this coming winter.
The road work starts next May, which coincides with the busy summer tourism season. The night work is meant to avoid making traffic congestion worse than it usually is during the summer.
During Council and Mayor comments at the close of the meeting, Mayor Williams announced that he is undergoing treatment for cancer. He says he feels pretty good for the moment, but he's not sure how he'll feel later as he continues with chemotherapy.
Williams says he has talked with Vice Mayor Bob Sivertsen about filling in if the treatment takes too much of a toll.
Williams added that he's beaten cancer before. He says he appreciates the prayers and good wishes that he's received from the community.