The acting district ranger for Ketchikan-Misty Fiords Ranger District gave an update on the Tongass National Forest during this week's Ketchikan Chamber of Commerce lunch.
Susan Howle has been in the job for a few months now, but has been in Southeast about eight years. She said the Tongass National Forest is a major economic resource for the region. Tourism, recreation, timber and mining are among the economic opportunities the forest supports.
"The Tongass contains the largest silver producers, at approximately 2,400 tons of ore per day," she said. "You probably know the two mines up around Juneau are Greens Creek and Kensington."
Howle talked about the recent Tongass Land Management Plan amendment that calls for a transition from old-growth to primarily young-growth timber harvest.
She said right now, Forest Service crews are conducting an inventory of young-growth stands, to see how much and where that logging can take place.
"When we did the forest plan amendment, we used models," she said. "This is actually one the ground, looking at things on the ground, site-specifically. So, the information that's going to come out of this young growth inventory is going to be used by us and our stakeholders to support decision making as we move forward."
Howle went through some of the different ranger districts to talk about what's happening on each. On Prince of Wales,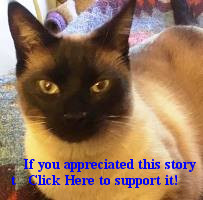 she said they are assessing the forest to develop recommendations for the agency.
"The purpose of that project is to improve forest ecosystem health on the two ranger districts, Craig and Thorne Bay," she said. "And to help support community resiliency, provide economic development through an integrated approach to meet multiple resource objectives."
The Petersburg Ranger District is working with the TRAILS program – Training Rural Alaska Young Leaders and Students – in Kake.
"So about eight to 10 kids, youth, get hands-on experience in trail construction, inventory and planning," she said. "It also includes activities that, hopefully it sticks with them and they'll choose that as a career path one day."
In Wrangell, Howle said the ranger district continues work on improving the Anan Wildlife Observatory Site. And in Yakutat, the Forest Service is monitoring and protecting the Situk River, which is a popular subsistence and commercial fishing area.
In Sitka, Howle said the ranger district has been working on plans for the Katlian Bay area. She said the state is funding a new 9-mile road with a bridge that will end about 4 miles east of the estuary, close to tribal and Forest Service lands.
Howle said the road project will change the character of the watershed.
"The Sitka Ranger District held open house meetings to identify other opportunities for recreation, restoration, enhancement," she said. "The district is working with the Sitka Tribe of Alaska and Shee Atika biologists. So, improving forest and stream conditions in and around the watershed. That will help indirectly provide jobs in the Sitka area."
And in Ketchikan, Howle said every day seems to bring something new across her desk. One item of interest is an ongoing Environmental Analysis for the first young-growth timber sale on the Tongass, planned for a site on Gravina Island.
"It'll be a small young-growth sale," she said. "But it shows that commitment we made in that forest plan amendment that we would slowly transition to young growth."
That site is next to state land that's also programmed for logging.
Howle said the Ketchikan-Misty Fiords Ranger District also is working on repairs to some shelters and cabins, and an Americorps crew is conducting trail maintenance.
Not surprisingly, considering Ketchikan's roots as a timber town, many of the questions following Howle's presentation focused on logging. Dick Coose, a retired district ranger and current Ketchikan City Council member, asked how much the federal government will have to subsidize the Gravina Island young-growth sale to make it economically viable.
Howle didn't have any numbers, and said that will be part of the Environmental Assessment. But, she said, the roads that the state is going to build for its neighboring timber sale will help make the federal sale more profitable.
Owen Graham of the Alaska Forest Association also was in the audience, on the other side of the room, and added that if the trees are old enough, it might be worth it.
"If it's really young, it doesn't make sense to cut it," he said. "I don't know whether to support it or not. I want to have a sale up there so the loggers in Ketchikan can have some work."
Coose also asked about the status of the Shelter Cove Road, which is a state project that crosses federal and tribal land. Howle said construction is under way on that project, which will open up logging and recreational opportunities.
Shelter Cove Road will link to the existing Revilla Road.
Howle told the chamber audience that she's interested in forming a group of Ketchikan residents, and particularly the business community, to help the Forest Service with future planning in the district. Audience members were receptive, and Chamber Executive Director Bill Swift said it will be brought to the board.