A family of Ketchikan hikers attempting the Silvis-to-Deer Mountain traverse is safe after one member broke his ankle during the hike. That and a low ceiling forced the group to spend Sunday night on top of Deer Mountain.
Jerry Kiffer of the Ketchikan Volunteer Rescue Squad said the father and two children were brought down by helicopter late Monday morning.
The family started hiking from Silvis on Sunday morning, and had prepared for a long one-day hike. Kiffer said another family member contacted KVRS Sunday evening to report that her husband and kids were stuck on top of the mountain.
"A 14-year-old had twisted his ankle and fractured it," he said. "They were not able to move."
The mother reported that the group was in the Blue Lake area. Kiffer said KVRS tried a helicopter rescue at about 7:30 p.m. Sunday.
"They got up into the area, but due to ceiling was not able to get into the Blue Lake area," he said. "So we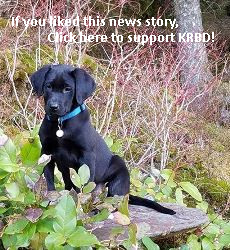 suspended for the evening, conferred with Temsco in the morning, decided we could probably get in there kind of late morning."
Kiffer said they sent a crew up at around 10:30 Monday and were able to get close enough to drop off a team. Those KVRS members stabilized the teenager's ankle, and the Temsco helicopter brought him down for further treatment.
The helicopter had just enough time to go back for the other two family members, and then the rescue team. Kiffer said everyone was off the mountain by around noon.
"It could have been much worse," he said. "We had a very short window of time that we had to work there. The last trip off the mountain we had with our search crew was probably about the last trip we were going to be able to make."
Kiffer said the hikers were well prepared for a day hike and seemed to be in good shape, albeit cold and wet. But, he said, another night on the mountain may have been a problem.
Kiffer recommends that anyone planning a long hike consider bringing a SPOT emergency locator beacon. They can be borrowed for free through KVRS, the Ketchikan Public Library and the Ketchikan Visitors Bureau.