The U.S. Coast Guard has called off the search for a Prince of Wales Island man whose empty skiff was found Thursday about 5.5 miles away from Hydaburg.
In a weekend announcement, the Coast Guard reports that crews searched more than 40 hours for 20-year-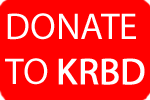 old Frances Charles, who failed to return from fish camp at Eek Point.
A Coast Guard helicopter, two cutters and local search teams covered about 180 square miles during the search.
Charles' empty skiff was found Thursday afternoon near California Island and a local boat crew found a pair of boots in the water near the beach at Round Point on Blanket Island.
The Coast Guard was contacted for assistance Thursday evening. The search was suspended Saturday afternoon.
An earlier report on this can be found here.