On a recent evening in Ketchikan, locals and seasonal residents gathered at the Arctic Bar to carry on perhaps the oldest tradition known to humankind – storytelling. It was a chance for residents to tell their deepest secrets and reveal their sillier sides.
Kelly Burke, a teacher at the Tongass School of Arts and Sciences, stepped up to the microphone and shared her story.
Burke used to work at the Brookfield Zoo in Chicago. Sitting behind a desk selling tickets, she spent most days people-watching, on the outside looking in to people's lives.
"So, I'm gonna tell you today about John and Jackie," she said. "So, when you look at John and Jackie from a distance, they seem…normal."
John was an average, 40-something man, who pushed his "wife" around in something resembling a cross between a wheelchair and a stroller. There was something unique about Jackie.
As she approached Jackie, Burke noticed how white her skin was. Or was it white?
And why didn't Jackie ever seem to…move?
"One of my supervisors told me this story of how a guest came up to her and said, 'What's wrong with that woman? Is she a burn victim?' and my supervisor got the greatest pleasure out of telling her, 'No, that's a mannequin.'"
Burke left the stage to roaring applause. Next up was Cameo McRoberts, who had a unique perspective on growing up in Ketchikan. Every day after school, she would wait at the Arctic Bar for her mother to get off work.
She and her friend Jessica sat at the bar, hunted for spare quarters and drank soda.
"The bartender, if we were really good, would give us quarters to play Ms. PACMAN and on our birthdays, she would give us as many Shirley Temples as we could drink, and we usually threw up," she said. "So, the first time I ever threw up at the Arctic was when I was 7…and I haven't since, I would like to note."
McRoberts painted a picture of Ketchikan seen through the eyes of a little girl waiting at a bar. Sounds a bit depressing, right? But for McRoberts, everything was fun and new and magical.
"One of my jobs after school to earn quarters for the Ms. PACMAN machine was to dump all of the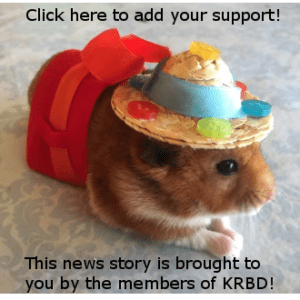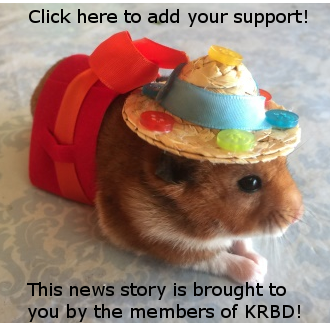 ice glasses into the well, which was basically an open hole in the floor of the bar that I would dump all the ice cubes down," she said. "And on sunny days they would fall down into the water at low tide and they would just sparkle like stars, and the red straws would just float off into the abyss, and it was beautiful."
It seemed to her that the whole town would come to The Arctic on the 4th of July and gather on the back deck, which would lean forward just a little under the weight of the partygoers.
McRoberts acknowledged her struggle with returning to the place where she had sipped Shirley Temples and hunted for quarters.
"It's weird, growing up in a bar. You don't do that anymore. And I have a hard time coming to this bar and getting intoxicated, because this bar is like my childhood."
The next storyteller had signed up at the last minute, after much encouragement from her friends. Known to the crowd only as Spice, she seemed nervous as she made her way to the microphone.
"I wanna tell the story of a black hole," she said. "I love black holes, a lot. I get really nerdy about 'em. My entire back is a tattoo of a black hole, so maybe later, it might come out."
Spice continued to geek out about physics and math. She said circles her favorite shape, second only to triangles. She shared some of her other favorites, too.
"Favorite fact – favorite fact of all time: If you were to squish the Earth into the size of Manhattan – black hole. That's it! That's how you say it – that's it."
By this point, the story had devolved into more of a list, but a funny one.The crowd screamed with laughter as Spice delivered a mini science lesson.
"So, alright. Black holes, Einstein, Newton, rocket science…"
Spice moved on to her final point.
"I never really understood this until I heard it, but what is the material of a tree? Where does the material of a tree come from?"
People shouted out suggestions: roots? The dirt?
"It's from the air!" she said. "The material of a tree is from the air that's on the surface of it!"
On her way back to her seat, Spice rolled up her shirt just enough to reveal her tattoo, and there it was – a black and white rendering of a black hole, swallowing most of her upper back.