Southeast Alaska cruise towns have been getting ready to spend a lot of money making sure their ports can handle "post-Panamax" cruise ships. Those are mega ships with special designs that make them not work well in ports with big tides and fixed docks.
Those ships were to start arriving in the Alaska market as early as next year.
Turns out, the market has a little more time to plan. Ketchikan City Manager Karl Amylon told the City Council Thursday that he met recently with state cruise industry representatives. They told him that the ships are still having trouble getting through the Panama canal.
"And that they're also unable to accommodate those vessels at the Port of Seattle, and that there's no ports within Alaska that can accommodate those type of vessels," he said. "And that to the best of their knowledge, they're not going to be coming to Alaska at least in the next two to three years."
The City of Ketchikan had been planning to spend upwards of a million dollars now, and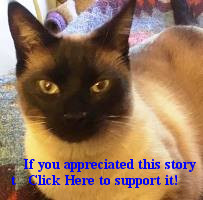 potentially much more later, reconfiguring its docks so that the post-Panamax ships can tie up at the port, rather than anchor out in the Tongass Narrows.
The Council voted Thursday to do nothing for now. That vote wasn't unanimous, though. Council Members Dick Coose and Dave Kiffer dissented. Coose wanted to make some changes sooner rather than later because, he argued, those ships will be coming and costs will only go up.
There also was some discussion of trying to limit how many cruise passengers arrive in a single day, especially with mega ships carrying so many more people. Here's Coose.
"I think there is some people in town that are worried about us having 20,000 people in town if four of them hit at once," he said.
This season, the busiest cruise ship days bring about 10,000 visitors to the community. The year-round population of the City of Ketchikan is about 7,000, and the entire Ketchikan Gateway Borough is around 13,000.
Coose says there might be some value in the port providing only one berth that can handle a mega ship.
Also Thursday, the Ketchikan City Council approved a proposal to start a strategic plan for the Ketchikan Public Library; and approved hiring Sgt. Eric Mattson as the city's new police lieutenant.