A discussion about how to fund community nonprofits is on Monday's Ketchikan Gateway Borough Assembly agenda.
The borough has provided grants to community agencies through its economic development fund. That fund has been depleted, though, and there's no current mechanism for directing revenue into that fund.
The borough hosted a meeting on June 28th with about 15 representatives of nonprofit agencies that have received borough grants in the past. They talked about options, according to a borough memo, and the status of the borough's economic development fund.
Before the June 28th meeting, a survey was sent out to nonprofit agencies to gather input on the grant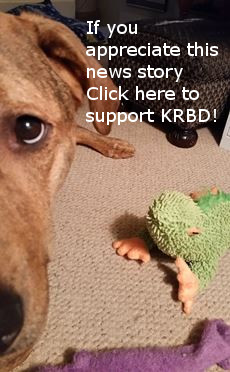 process. Among the information gathered was a majority support for using a tobacco and/or marijuana tax to help fund nonprofits.
The next proposed step for the Assembly in this process is to establish an ad hoc committee to further investigate options and come up with recommendations.
Also Monday, the Assembly has an executive session scheduled to review Borough Manager Ruben Duran's job performance. Assembly Members John Harrington and Mike Painter placed that item on the agenda.
In their agenda item statement, Harrington and Painter write that Duran has been on the job about seven months, and has been through the budget process, labor negotiations and other tasks. They write that the Assembly now has enough information to provide a thorough evaluation and feedback.
Monday's meeting starts at 5:30 p.m. in Borough Assembly chambers at the White Cliff building. Public comment will be heard at the start of the meeting.