Alaska State Troopers rescued two overdue boaters in the Prince of Wales Island area over the weekend.
According to the Troopers online dispatch, a notice was put out by the U.S. Coast Guard late Saturday that two men in a 16-foot skiff had been reported overdue in the Whale Pass area.
The men had last been seen in the skiff around noon that day on the north side of West Island. The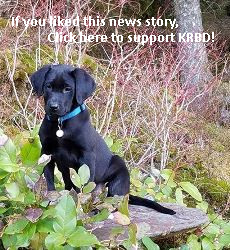 Troopers' boat, the Enforcer, responded to the area to search. It was blowing about 25 knots with gusts to 35, with 5- to 7-foot seas.
Just after midnight, the Enforcer crew saw a light on the Prince of Wales Island shoreline across from West Island. Using thermal imaging equipment, they saw a heat signature from one person on the shore. Three crew members went to shore in a skiff, and found the two men cold and wet, but unharmed.
The boaters were 68-year-old William Davidson of Virginia, and 70-year-old Henry Davidson of Oregon. They and their vessel were brought back to the Enforcer, and then to the Whale Pass dock.
The men told Troopers the seas were too rough for them to make it back to Whale Pass on their own, so they had decided to beach the skiff and wait the weather out. They did not have a two-way radio with them, or any other way to make a distress call.