The Ketchikan City Council will consider a resolution Thursday encouraging the state Marijuana Control Board to draft regulations allowing smoking lounges in Alaska; and will vote on an ordinance to ban Uber, Lyft, and other similar companies from operating within the City of Ketchikan.
The pot question was delayed from the previous meeting at the request of Council Member Julie Isom, who had placed it on the agenda. Only four Council members were present at that meeting, and she said she wanted more on hand to consider it.
The resolution notes that tourists who buy marijuana legally in Alaska don't have anywhere to legally consume it. The resolution calls for the state to adopt regulations allowing designated on-site consumption businesses. State regulators have asked for draft regulations to be written. They are expected to be ready for review this fall.
In response to a request from the Council, Finance Director Bob Newell prepared a memo noting how much the city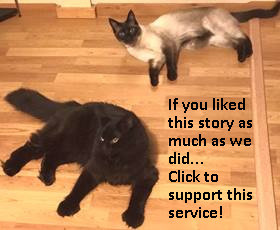 has received from its marijuana sales tax. He writes that, for the second quarter, which ended in June, the city received about $10,300 from that 5-percent excise tax. That is on top of the city's regular sales tax.
The state this year adopted rules allowing transportation network companies such as Uber to operate within Alaska, but those rules do not allow local governments to further regulate the industry. But, the state law does allow municipalities to ban those companies, if local voters approve a ballot measure to that effect.
The ordinance in front of the Council on Thursday would prohibit transportation network companies from operating in city limits, and then would place that question on the Oct. 3rd city ballot for voter ratification.
Also Thursday, the Council will vote on a proposal to buy a new sign for the Tongass Historical Museum at a cost of $13,300.
The meeting starts at 7 p.m. in City Council chambers. Public comment will be heard at the start of the meeting.