Citing new charges of first- and second-degree murder, the judge and attorneys in the case of Jordan Joplin have agreed to reschedule his trial to mid-April of next year.
Joplin, age 32, was scheduled to face trial this month, but that was when he was charged only with first-degree theft. He was indicted in mid-July on murder charges, too. All of the charges are related to the March 16th death of Ketchikan surgeon Dr. Eric Garcia.
Joplin's defense attorney Deborah Macaulay, participating by phone in a Wednesday scheduling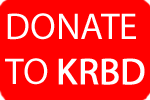 hearing, told Superior Court Judge Trevor Stephens that there is a large amount of new evidence, also called discovery, for her office to go through before a trial.
"Given the immense amount of discovery that we've received recently, … I think the earliest this could probably go is January or February," she said.
Stevens, though, wanted to schedule a trial date that would likely not have to be changed. The parties agreed to push it out farther. Joplin's trial is now scheduled to start on April 16th, and will tentatively last three weeks.
Joplin has pleaded not guilty to all of the charges. He remains in custody on $200,000 bail. His next hearing is scheduled for 8:30 a.m., Nov. 7th.
Prosecutors have so far not revealed the cause of Dr. Garcia's death. Police said in March that there were no obvious causes after a routine autopsy, so a toxicology screening was ordered. The results of that screening have not been announced.
You can find earlier reports on this case here.