Ketchikan's Little League baseball team is in California, getting used to real heat before their first game after becoming state champs.
The team of 11-13-year-olds won the state championship Aug. 1, and quickly mobilized to travel for the regional competition. We caught up with Coach Matt Eisenhower on the phone after he and the team landed in San Bernardino, California, Thursday afternoon.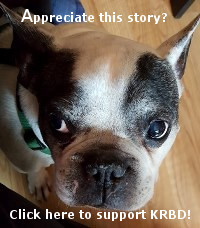 Ketchikan hosted the state competition this year, and Eisenhower said the hometown crowd cheered loudly when the team won its final state game.
"It was truly amazing to see the ball field was just packed with people all around the fences," he said. "I know there were a lot of videos and pictures taken of our team as they took a victory lap, and giving high-fives to all the neighbors as they made their way around the field. It was truly exciting."
Eisenhower noted a couple of great moments in that final game that helped put the Ketchikan team over the top.
"That was Bubba Williams who hit a grand slam in game No. 3 – a four-run grand slam – and that was his first hit of the tournament for us," he said. "And then Van McGarrigan hit a two-RBI single in the final game to put us ahead in that game. So, those were two unexpected hits that we were very, very grateful for."
Eisenhower said the local team's first game is Sunday afternoon. They will play the state champs from Montana. In the meantime, they're learning how to play on a grass field.
"Most of our kids have never played on a grass baseball field," he said. "We have … dirt fields in Ketchikan because of the rain, so we'll spend a little bit of time to get used to the grass, which is a little bit different playing, and also get used to the heat."
Eisenhower said temperatures are expected to be in the mid-90s, which is a far cry from Ketchikan's typical mid-60s and rain.
He said he's grateful for the community support the team has received. In particular, he mentioned the donations that people have given toward the purchase of badly needed bats. Eisenhower said team's bats haven't held up well to all the use they've gotten recently.
"We've gone through about seven or eight bats here in the last couple weeks," he said. "Somebody put that out on Facebook, and we've actually raised over $1,000 to replace those bats, that aren't cheap. We're going to hopefully try to get some bats while we're down here before the tournament."
Eisenhower said the kids feel loved and appreciated by their town.
Eisenhower said Little League is the largest international youth sports program. He said the Ketchikan team started off as one of about 62,000 worldwide.