Bert Stedman, the state senator for most of Southeast Alaska, gave a legislative update Friday during a special Chamber of Commerce lunch.
Keeping the state budget – especially budget cuts – fair to Southeast and other rural parts of Alaska was a recurring theme in Stedman's presentation to the audience at the Sunny Point Conference Center.
Stedman said because of the region's low number of representatives in the Legislature compared to Southcentral, the Alaska Marine Highway System has seen its state funding cut nearly 70 percent.
"Most of the general fund and budget reductions in DOT, the Department of Transportation and Public Facilities, is happening in our Marine Highway fund," he said. "There's an equity issue here, too, we're pointing out. We'll tackle our share of the burden of the budget reductions of the region, but we want to be fairly treated."
Stedman said the current effort led by Southeast Conference to reconfigure the ferry system's management structure could help protect the system in the future from politics.
He said he's also focused on finding a reasonable solution to Alaska's budget crunch – one that doesn't use up most of the Permanent Fund earnings reserve.
The state has been facing a significant budget deficit for the past few years because of low oil prices. Much of the state's income is based on oil taxes.
Stedman said he introduced a bill that would ensure continued individual dividends of around $2,000 a year. His SB21 also would allow the state to use about $2 billion of the Permanent Fund earnings annually, but no more than that.
Stedman noted that his bill has the same name as an oil tax bill from a few years ago that he strongly opposed. But, it's a different bill in a different session.
"So, internally, it's kind of a good entertainment point," he said, laughing. "Sometimes I'm for Senate Bill 21, sometimes I'm against Senate Bill 21, but we're really talking about a different issue."
Stedman said he hopes that if there is a fall special session, Gov. Bill Walker will put the new SB21 forward for the Legislature to consider.
An audience member asked Stedman what his stance was on an income tax. He said if forced to choose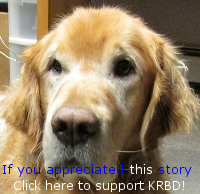 between an income or a sales tax, he would pick an income tax. But, he said, neither would be enough.
"You get $600 million out of an income tax and about the same amount out of a sales tax, you've got a $2.5-$2.3 billion hole," he said. "I'd argue you need to take the biggest bites first and then fill the hole as you go, to work your way out of it."
And the biggest bite on the table, he said, would be from the Permanent Fund earnings.
Stedman talked about some success stories. Among them are the Ketchikan-area Shelter Cove and Vallenar Bay roads, both currently under construction and due for completion in October.
He said he's looking for another road project that he can have on hand to introduce if the opportunity arises, and he encourages constituents to bring him ideas. But, he said, no parks.
"If you want to go to a park, I'm the wrong guy," he said. "If you've got a timber area, I'll answer the phone."
Stedman also talked about the Federal Emergency Management Agency and its $24 billion debt. He said the agency's plan to get out of debt is to get more people into its flood insurance program. But, Stedman said, local governments can opt out.
He said flood insurance isn't that useful in Southeast. Stedman looked into it and said there have been very few payouts to the region's residents since 1977; but a whole lot of premium payments from here helped pay for FEMA operations in other parts of the nation.
Overall, Stedman said, Southeast Alaska is in pretty good shape to get through Alaska's continued budget problems. He credited good decisions at the local level.