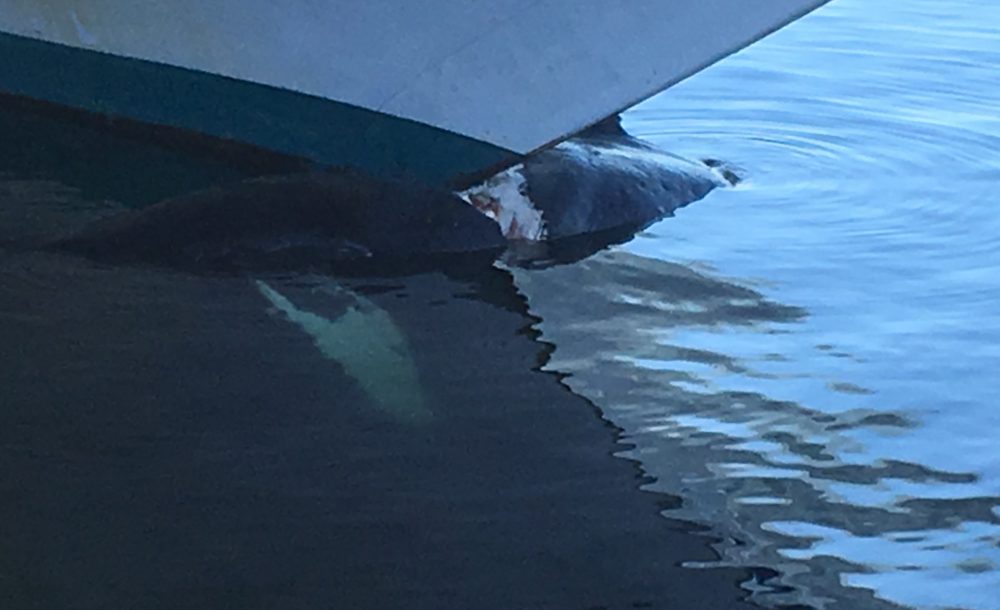 There is no new information as of Tuesday regarding the cause of death of a humpback whale that was found lodged on the bow of a Princess Cruise Lines ship last week.
The body of the juvenile whale was discovered after the Grand Princess docked in Ketchikan last Wednesday. The whale was removed and towed to a nearby beach, where a necropsy was performed the next day.
National Oceanic and Atmospheric Administration's Office of Law Enforcement is still investigating the cause of the whale's death. In an email, spokesperson Allyson Rogers states that the investigation is still open, and no additional information is available at this time.