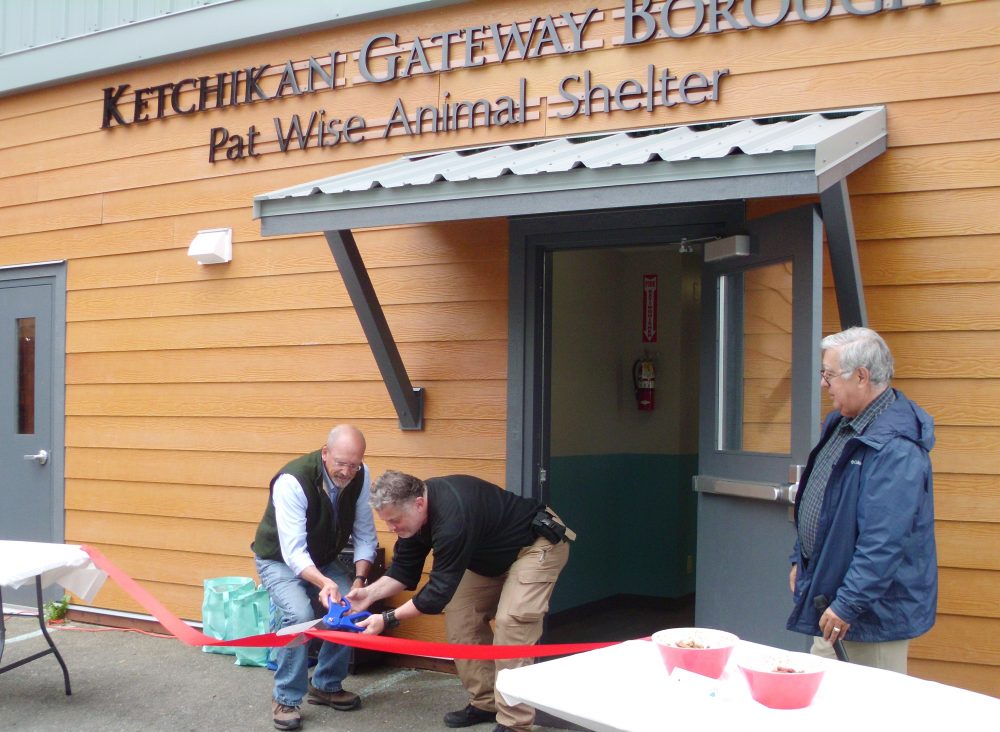 A ribbon-cutting ceremony was held on Friday in Ketchikan in celebration of the renovation and rededication of the Ketchikan Gateway Borough Pat Wise Animal Shelter.
About two dozen people attended the ribbon-cutting, with treats available for cats and dogs, as well as their humans. Borough Mayor David Landis welcomed attendees and gave a brief history of the animal protection department facility locations and development since the 1970s. The building is named after Pat Wise, a long-time animal protection officer who died in 1982.
"And you can see the sign above us here is a new sign that designates the shelter as the Pat Wise Shelter. And a commemorative plaque was also install in '94."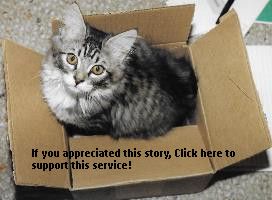 In 2012, the Borough Assembly approved formation of an animal protection committee. Landis says one of the committee's tasks was to determine whether a new facility was needed. It was decided to do significant upgrades to the existing building, rather than build a new one. Some of the changes included moving the cat viewing room upstairs, installing an interior staircase, and provided an ADA accessible bathroom. Landis officially dedicated the facility, inviting Animal Protection Department Director Eddie Blackwood to assist with the ribbon cutting.
"With that, I have very large scissors behind me that I will use to cut the ribbon, and you're all welcome to come inside and tour the facility, and the staff would be happy to show you around and show you all the different features. So thank you again, very much."
Interior renovations were completed about six months ago, with exterior work completed recently. Providing a tour of the building, Blackwood says the entire upstairs was renovated with new flooring, windows and doors. He says two new rooms were added.
"One is a feral cat room with specialty cages for transferring cats from one side to another. And we also added a second room if we need to have an isolation unit for animals that may be sick and can't be in the general population. So we have those two rooms, plus the main cat-viewing room."
There are larger kennels in the cat viewing room, allowing felines to climb and explore different levels. Blackwood says the design of the cages, and installation of a new air exchange system helps reduce upper respiratory issues. Blackwood says the new facility is working out well.