The Ketchikan City Council will talk Thursday about a proposed contract to replace 60-year-old pipes that supply all the city's drinking water.
The project originally was contracted out two years ago at a cost of about $425,000, but the contractor, P&K Construction, was unable to even start the job, according to a memo from city Water Division Manager John Kleinegger. The company paid a $21,400 penalty for terminating the contract.
The project recently was re-bid, and two proposals were submitted from local companies BAM LLC and Pool Engineering. BAM had the lowest bid at $788,000. The city typically adds a 10-percent contingency to all contracts, which would bring the project budget to $866,800.
Kleinegger writes that the project will involve asbestos abatement and challenging work inside of a narrow tunnel leading from Ketchikan Lakes.
Also Thursday, the Council will vote in second reading on a measure to ban transportation network companies such as Uber from operating inside city limits. The measure must be approved by city voters in the fall to take effect.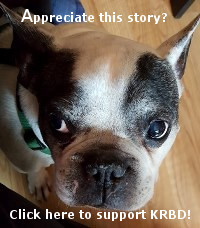 Also on the agenda is a possible protest of a marijuana grow-op license application, because the applicants have not yet applied for certain building permits or for sales-tax collection; and a request from Ketchikan Dock Co. to start work on modifying the downtown cruise dock's Berth 4 to accommodate the larger cruise ships expected to arrive in Alaska in a couple of years.
Thursday's Council meeting starts at 7 p.m. in City Council chambers. Public comment will be heard at the start of the meeting.