Parts of the United States will experience a total solar eclipse on Monday. Ketchikan, though, will see a partial eclipse.
Well, really we likely won't see it, because it's probably going to be overcast and raining, according to the current forecast.
Just in case the weather is favorable, though, the Ketchikan Public Library has scheduled a special eclipse-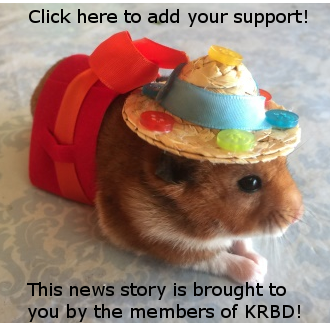 viewing party, starting at 8 a.m. Monday, at the large meeting room and adjoining deck overlooking Deer Mountain.
The eclipse starts at about 8:15 a.m. local time, and will reach its maximum of about 60-percent totality at around 9:15. The eclipse ends a little before 10:30.
The library will have some snacks on hand, along with special glasses for people to safely watch the eclipse. And, in the very likely chance that the sun isn't visible, the library also plans to provide a live-stream NASA video of the event.
Just in case it is sunny, though, PeaceHealth Ketchikan Medical Center sent out a reminder warning people to be careful when viewing the eclipse. Watching it without eye protection can cause long-term vision damage.