The Greater Ketchikan Chamber of Commerce has a new executive director. In a Tuesday news release, the organization announced it has hired Leslie Becker to replace outgoing Executive Director Bill Swift.
According to the announcement, Becker has experience in sales, marketing and strategic planning, and has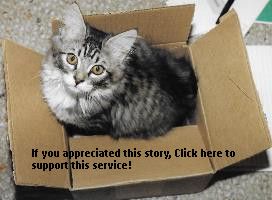 worked with large corporations on the West Coast.
She also served previously as an executive board member for the Santa Ana, CA, Chamber of Commerce, and chaired that organization's Economic Development Committee.
Becker will be available to meet people during the Aug. 30th Chamber Lunch at Cape Fox Lodge.
In Tuesday's announcement, the board of directors thanked Swift for his service over the past year. Swift will be the new director of Children's Mental Health at Community Connections.