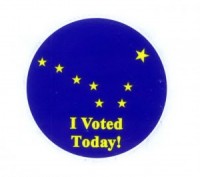 A new candidate has filed to run for Ketchikan Gateway Borough Assembly.
Joel W. Jackson turned his paperwork in on Thursday for one of three open assembly seats. He will join Alan Bailey, Kevin Gadsey and Amanda "AJ" Pierce on the Oct. 3 ballot.
There also are three open seats on the Ketchikan School Board. Two of those seats are full three-year terms. Three candidates have filed to run for those seats: incumbent Diane Gubatayao, former school board member David Timmerman, and outgoing assembly member Glen Thompson.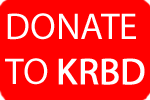 So far, one candidate, Bill Blankenship, has filed for a one-year term on the school board.
The Ketchikan City Council also has three open seats. So far, only the incumbents have filed to run. They are Dick Coose, Mark Flora and David Kiffer.
The filing period for local office closes at 5 p.m. Friday.
This report has been edited to correct an error.