Alaska Bar Association President Darrel Gardner was in Ketchikan this week to meet with local Bar members. He and ABA Pro Bono Director Krista Scully came by KRBD Monday to talk about some of the association's outreach programs, meant to help low-income Alaskans facing legal matters.
When someone is charged with a criminal offense, they are constitutionally guaranteed a lawyer, even if they can't afford one.
But, ABA President Darrel Gardner said, most people won't ever be charged with a crime. It's much more likely they'll end up in court for a civil matter.
"Child custody issues, divorce issues, housing issues, employment issues, wrongful terminations — the gamut of what people are involved with in their day-to-day lives – and oft times end up in some sort of legal dispute," he said. "And attorneys are expensive, so there are a lot of individuals out there who simple get inadequate or, as the studies have found, no (legal) assistance."
That's because in civil matters, there's no guaranteed legal representation. Gardner cited some statistics from New York that show how much of a difference an attorney's help can make in civil cases.
"The chances of someone in a landlord-tenant situation, I think it was 17 times more likely that the tenant could challenge the eviction as being wrongful with the assistance of an attorney," he said. "For long-term domestic violence retraining orders, having an attorney again resulted in, I think it was 10 or 12 times more likely that a victim of domestic violence would be able to obtain a long-term restraining order with the assistance of an attorney."
But, as Gardner said, lots of people can't afford $400-$500 an hour for a lawyer. There are some agencies in the state that can help, such as Alaska Legal Services Corp., Alaska Network on Domestic Violence and Sexual Assault, Alaska Institute for Justice, and the Disability Law Center.
The Alaska Bar Association also has some programs for low-income residents who need a lawyer. Among those are walk-in clinics and an annual live phone bank on Martin Luther King Day, which falls in mid-January.
Scully said they have held those events in Anchorage, Juneau and Fairbanks, and next year they'll expand the program to a few other communities.
"We do a phone bank from 4-7 (p.m.), so anybody throughout the state who might not have access to one of the walk-in clinics can call in and talk to a volunteer," she said.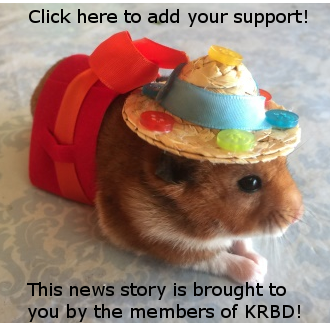 That's just once a year, though. The Alaska Bar Association has some year-round programs, as well, and members are helping to develop new ones. The national Justice For All project this year granted the state a cash award to develop a plan for providing legal services to every state resident in need.
Microsoft also provided a grant to develop a statewide online portal for legal services. That would supplement an online program the ABA started last year for low-income residents. Through that website, qualified residents can submit civil-law questions for volunteer attorneys to answer.
Scully said so far, there's been a good response to the online program. Volunteers like it, too, because they can pick and choose questions that intrigue them, and take some time researching an answer.
"They have a total of 10 days to be responsive, but the client will get a notification: 'Your question has been selected to be answered. Please wait for a response,'" she said. "So, it's a warm handoff. People aren't just dropped."
If a question isn't selected and sits in the queue for too long, Scully said she sends that person an email providing resources about how they could get more information on that topic.
Gardner said he's focused his one-year term as the Alaska Bar Association president on increasing volunteerism among members. He notes that there's a requirement for all attorneys to provide some level of pro bono work every year.
"Pro bono is a fancy Latin word, and it's basically 'for free,'" he said. "Essentially, it's an obligation. It's a professional obligation that attorneys have when they become attorneys."
Gardner is a lifelong Alaska resident, and works as a federal public defender. He previously worked with the state Office of Public Advocacy.