Longtime City of Craig Mayor Dennis Watson lost his bid for re-election last week. Watson has served as mayor since 1989. He was unseated by Tim O'Connor.
Dennis Watson has served as Craig's mayor for 13 terms, almost continuously, with the exception of one two-year term served by Millie Schoonover six years ago. Tim O'Connor defeated Watson with a vote of 176 to 101.
O'Connor is a commercial logger, fisherman and volunteer fire chief. He ran as a write-in candidate for mayor two years ago, but was unsuccessful. He says he decided to run again because he believes changes are needed in the community.
"Things have been going up in cost – the sewer and water and garbage and things that needed to be addressed. And find out if we can find better ways to provide the service at a better rate, a cheaper rate, instead of having to increase the rates continuously. Just find better alternatives."
O'Connor says in addition to wanting to keep costs down, voters were looking for change.
"Mayor Watson he's a very good mayor and he's been in place for over 20 years and I think people were just ready for a change. He's done a very good job here all along. I don't know. People were just ready to change. They felt that they needed somebody to come along that was different."
O'Connor says he looks forward to working with the city council and city administrator to set goals. In addition to lowering sewer, water and garbage rates, O'Connor hopes to address other issues voters voiced, including beautification of the city and increasing fishing revenue.
"Try to get more involved so we get more of the fish tax money retained in Craig instead of seeing it go to Sitka, and seeing it go to Ketchikan all the time. So, if we can keep more of our fish tax here in Craig, it'd help out the city considerably."
O'Connor says he will be very busy. He plans to continue falling timber and fishing, and remain as fire chief.
Looking back on his 26 years as mayor, Watson says he's seen many changes, including the expansion of harbors and population changes. He says he has two crowning accomplishments.
"The first one would be when we settled the 14(C)3 land reconveyance with the local Native corporation, Shaan Seet. It allowed them to reconvey up to 1,280 acres back to the municipality they were in."
He says the land acquired gave the city road access to its water source. Watson says the sewer and water treatment plants are also on that site, along with the medical clinic and marine industrial park.
"I think it allowed us to grow up a bit and have more economic opportunities."
He says Craig was one of the primary drivers in creating the Inter-island Ferry Authority and he's proud to have been a part of that.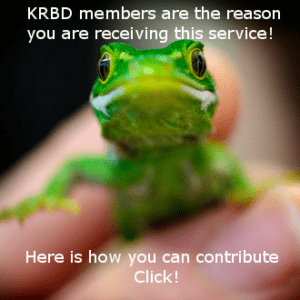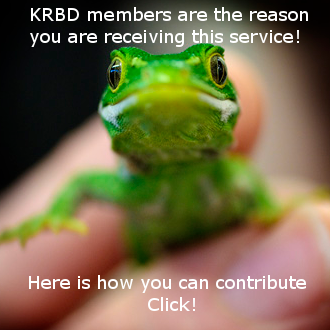 "I was around during the time Tom Briggs was our city administrator and Tom, along with Kent Miller from Ketchikan, who very unfortunately passed away recently, they were the brain trust behind the IFA and it's certainly been great for Ketchikan and for the island."
Watson is the IFA's general manager.
He says over the years Craig has had high points and low points, but overall he feels things have gone well. Watson says his schedule has been very busy, and, at this time, does not plan to run for office again.
"I'm still going to be involved. I'm a board member on Southeast Conference, and I'm in line to be the chairman there next year. I for sure want to see that out. But outside of that, I like the thought of being able to do a little traveling and some other things that I just put off forever in my life."
In addition to the mayoral race, Craig voters elected Julie McDonald and David Creighton to two three-year terms on the City Council. Voters also handily approved two propositions. The first imposes a 5-percent tax on commercial marijuana sales, the second establishes a $5-per-day occupancy tax for hotel rooms.
Because no school board candidate reached the required 40 percent needed, a run-off election is scheduled for October 26th. Four top vote getters will vie for two three-year terms. They are Daniel Nelson, Buck Bazinet, Marla Dillman and Cody Schwegel.