The Ketchikan School Board meets Wednesday, and will choose new officers following last week's local election.
During the election, Glenn Brown and Diane Gubatayao were re-elected. Glen Thompson will join the board as a new member.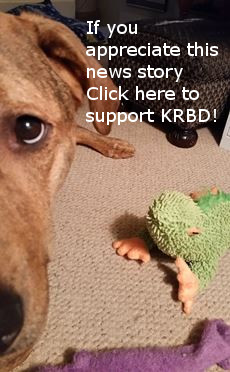 Current school board officers are president Trevor Shaw, vice president Glenn Brown and clerk-treasurer Alma Parker.
In other matters, Superintendent Robert Boyle reports that the number of students enrolled in the Ketchikan School District has dropped significantly from late August, but remains slightly above the projection. Boyle says there are about six more students than the number used when drafting this year's budget.
The month of October is when the official student count takes place. The district will have a firm number for state funding after Oct. 26th. Boyle writes in his report to the board that he's confident this year's budget is solid and will meet the needs of the district.
Also Wednesday, the board will vote on whether to spend $2,800 for two board members to attend the annual Association of Alaska School Boards annual conference. That conference is set for Nov. 9-12 in Anchorage. The board also will discuss proposed AASB resolutions.
Wednesday's meeting starts at 6 p.m. in borough assembly chambers at the White Cliff building. Public comment will be heard at the start and end of the meeting.