PeaceHealth Ketchikan Medical Center's new chief administrator Ed Freysinger has been in town and on the job for about two months. The Michigan native is transitioning from his most recent home in the Portland, Ore., area. He said he and his wife look forward to again experiencing small-town life. And fishing.
Ed Freysinger said he's had a great career in health-care administration. He's worked in large and small communities, but said there's something special about smaller towns.
"I enjoy small communities because you have the chance to engage with our community and those we care for on an ongoing, real-time basis," he said.
Ketchikan's small-town atmosphere is one reason Freysinger said he and his wife, Debbie, wanted to move here. His most recent position was as chief executive officer at Providence Hood River Memorial Hospital.
The lure of new outdoor adventures also was a draw. He said they're researching boat options, and look forward to experiencing Alaska fishing.
Freysinger said they had visited Alaska before, so were somewhat familiar with the area. He has been here recently on cruises with his wife, but first came through Alaska with his Boy Scout troop way back in 1972.
"We left Detroit and took the train to Toronto, and took the train from Toronto all the way across Canada to Prince Rupert, then took the ferry system all the way up the inland passage to Juneau and Sitka," he said.
Since arriving in mid-August, Freysinger said he's been on a steep learning curve. He's getting to know the community, the facility, and the employees.
Freysinger said those employees are a great asset for Ketchikan's hospital. He learned that even before taking the job, when he came to town for a site visit.
"As we were touring through different areas, individual caregivers would stop us and say, 'we want to show you what we're proud of.' And they would show us the different things going on in their departments or particular areas that they really have pride in," he said. "We were hooked at that point."
Freysinger said maintaining those great employees, and recruiting more of them, is among his goals. Another goal is to engage with the community to find out where the hospital could do better.
Like billing.
"It's an item that we hear loudly here in Ketchikan," he said.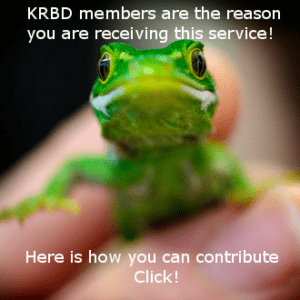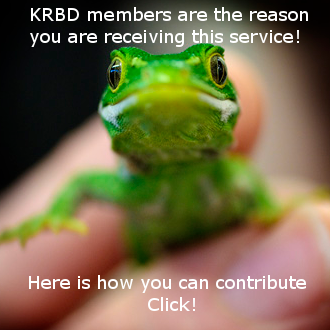 Freysinger said they are making changes to improve billing, and they've dedicated two employees locally to help Ketchikan residents work through billing problems. At the service center, where bills originate, he said they now have a team dedicated to Ketchikan, so there are people there familiar with local issues.
'We're evaluating our billing statements," he added. "We're working on them to be more customer-friendly. So, we have a variety of initiatives going on, and they're in various stages of implementation."
Freysinger said the local hospital also is making improvements in its relationship with the Ketchikan City Council. There was some tension in recent months over council participation in the local health advisory board.
That was resolved when both parties agreed that the city manager, Karl Amylon, would be a fully participating member of that board.
"And then working with Karl is providing periodic updates to the city council about what's going on at the hospital, and be there to answer questions that come up," he said. "So that we build that ongoing conversation, so that what tension there may have been we'll begin to relieve through conversation."
The City of Ketchikan owns the hospital building, but the service is managed by PeaceHealth. Freysinger said that's an important, historic partnership that needs to be maintained into the future.