Twenty-six Ketchikan High School students are participating in the Southeast Honor Music Festival in Klawock this week. Band and choir students will spend three days working with students and musicians from throughout the region.
Members of Kayhi Vocal Jazz were practicing some of the pieces they are learning for the Southeast Honor Music Festival. Kayhi choral director Trina Purcell says band and vocal students submitted audition tapes in September. Those tapes were judged by directors throughout the Southeast region, and an honor choir and band were selected. She says about a month ago, participants were given new music to learn.
"We've done rehearsals together a couple times a week and then they've been practicing at home on their own."
Purcell says at the festival, students will work with guest directors from the region and Lower 48. She says this is an opportunity for students to rehearse and perform with other students who also are serious about music, and to work on more difficult pieces.
"If it's not more difficult, it's at least more difficult in the sense of combining with other people you're not used to singing and playing with and having to put on a concert in two days. And they get a chance to work with other directors who give them different input."
Senior Arick Mattson says he applied to attend Southeast Honor Music Festival last year and was selected, but due to a conflict did not attend. He says he's excited for the opportunity this year.
"I'm looking forward to cooperating with separate choirs being mixed. I'm going to be very interested in how that turns out, seeing that we're all singing the same music, but we're not entirely used to each other's voices. It's going to be very interesting to see how that turns out. That's what I'm looking forward to at least."
And what does he think about the songs he'll be performing?
"Very hard in my opinion, specifically with a smaller group. But I'm going to be very interested to see how it turns out as well."
The Kayhi group will combine their voices with about 50 other students from throughout the region.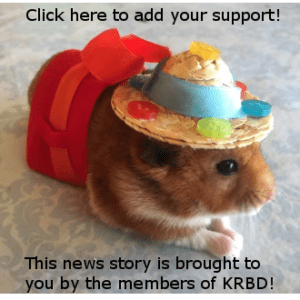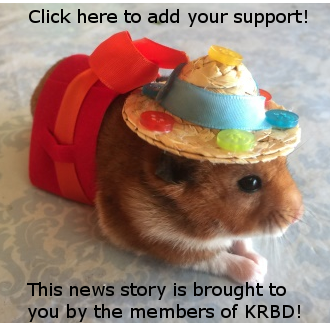 Charla May Hendren is also a senior. She says she's auditioned for the music festival three times, and this is the first year she was selected. She says she's looking forward to working with different people.
"To see how it's different in other choirs and with different instructors and see what they'll help me out with. And I'm really interested to work with new people and hopefully make new friends, have new experiences and get out of my comfort shell a little bit."
Hendren says she also enjoys the music selected.
"I really like the slower, more emotional music. Honestly, I like all of the pieces that we've been given, so I'm really excited to try it."
During their stay, students will spend all day in rehearsals from 8 a.m to 8 p.m. The event culminates in band and choir performances the final evening.
_____________________________________________________________________
This is a combined list of Kayhi band and choir students selected to participate in the 2017 Southeast Honor Music Festival in Klawock October 24-26.
Eli Bright, Nate Eisenhower, Josh Catipon, Josh Ryan, Grady Skillings, Thomas Brooks, Arick Mattson, Robert Cope-Powell, Adrian Ronquillo, Trevor Holt, Terran Stack, Abbigail Gaugler, Meta Mulder, Madison Purcell, Evelyn Andersen, Charity Morris, Andrea Short, Merriel English, Jadyn Lewis, Melody Thompson, Chasina Klein, McKenzie Thomas, Emme Andersen, Charla May Hendren, Bella Roberts, Frances Barry.
The following Kayhi students have been selected to participate in the 2017 All-State Honor Music Festival held in Anchorage November 16-18.
Trevor Holt, Terran Stack, Andrea Short, McKenzie Thomas, Jadyn Lewis, Emme Andersen.