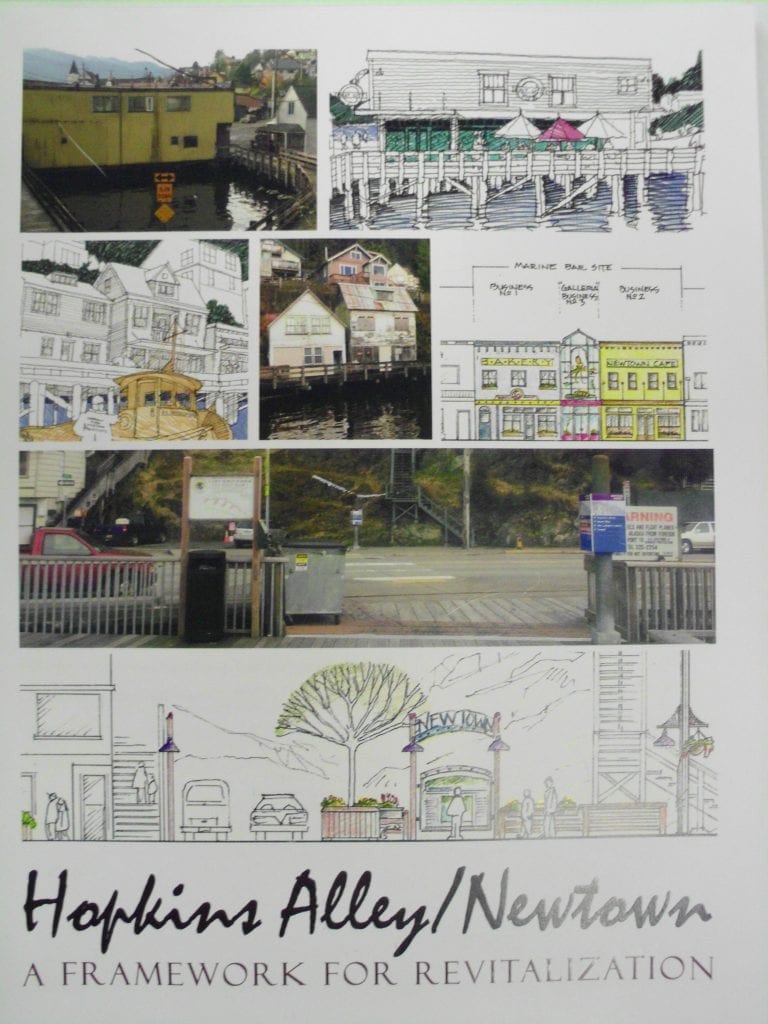 Downtown Ketchikan is now a National Historic District. That was announced during a presentation from Historic Ketchikan at Wednesday's Chamber of Commerce luncheon.
Matt Armstrong is program coordinator for Historic Ketchikan. The non-profit organization promotes economic development through historic preservation and heritage tourism. Armstrong says the group produces the downtown walking map, the publication "Our Town," and historic signage. He says they are working to update and add signs.
"Because there's a lot of history in this town that might be underrepresented or not known about right now. So that's one of our projects, trying to expand our signage program and also maintain the signs that we do have, organize beautification efforts and stuff like that to keep up with appearances. Because these signs are some of the first things people coming to Ketchikan will see."
Armstrong says Historic Ketchikan also leads local efforts to get areas listed in the National Register of Historic Places.
"We actually had some recent success with that. We haven't really told anyone about this yet. Downtown Ketchikan is now a National Historic District, as of a couple weeks ago (applause)."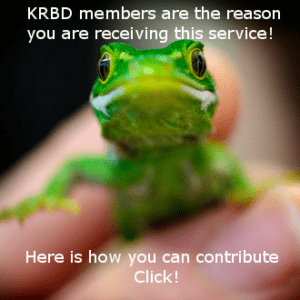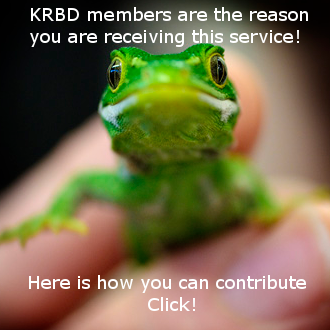 He says there are some misconceptions of what a listing means. He says it is not restrictive as long as federal dollars are not attached to a project.
"If you're in an historic building and want to make it an art gallery, as long as you're not going to the federal government and asking for an using federal money, you can do that."
Armstrong says there are benefits in the form of tax credits for improvement projects. Currently, Ketchikan has three National Historic Districts – Stedman/Thomas, Creek Street, and now, downtown. Armstrong says Historic Ketchikan has completed a revitalization plan for Hopkins Alley. If supported by property owners, the organization will work toward establishing it as a National Historic District, as well.
Armstrong says they are also working to secure a lease for the Yates building.
"The Yates building is downtown on Mission Street. It used to be the Seamen's Center. It used to have the Chamber of Commerce offices. It was the Sportsman's Magazine in the 1950s, I believe. And it was actually the first hospital in Ketchikan, and, for a time, it was the only hospital between Juneau and Seattle."
The building is owned by the Episcopal Diocese. He says once a lease is in place, Historic Ketchikan can start fundraising and writing grants to complete restoration.
Armstrong says, as a non-profit, Historic Ketchikan is working to expand its membership base and to get more volunteers.
"If somebody's really good with fundraising, or writing newsletters or, if you just like to do a bunch of manual labor, we have a Yates building that needs cleaning out (laughter)."
Historic Ketchikan also is working to continue development of the waterfront boardwalk and promenade. Armstrong says the organization offers advice and assistance to anyone doing an historic preservation project.