A 26-year-old Ketchikan man faces first-degree murder charges related to the Wednesday shooting death of 64-year-old Brian Stanton of Ketchikan. Timothy Murphy was arrested Wednesday, and held at the Craig jail.
The shooting took place at the Phoenix Logging Camp at Keete Inlet on Prince of Wales Island, according to Alaska State Troopers.
Trooper Robert Jensen's affidavit filed in the Prince of Wales court office states that the POW Troopers station received a call about Stanton's death at about 6:30 a.m. Wednesday. Stanton had been found dead inside his trailer at the remote camp.
Jensen reports that as troopers were preparing to travel to the camp, they received a second call. The caller told troopers that it appeared the victim had been shot in the back of the head while he sat on a couch. They had found spent shell casings, and the caller told troopers that Murphy had admitted he was responsible.
Trooper Jensen arrived at the camp at around 10:30 a.m., and writes that he detained Murphy while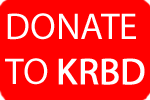 investigating the shooting.
Jensen reports that Stanton shared the trailer with two other men. One roommate told Jensen that he saw Stanton alive at 6 a.m. as the roommate was leaving for breakfast. He told Jensen that he walked past Murphy standing in the door of another trailer, and that Murphy looked surprised and concealed something.
The roommate told Jensen that a few minutes later, he heard a commotion, returned to his trailer and found Stanton dead.
The other roommate was asleep at the time of the shooting. He told Jensen that he woke up when he heard shouting followed by two pops. According to the affidavit, he says he came out of his bedroom, saw the shell casings and saw Stanton dead on the couch.
Murphy's roommate told Jensen that while others responded to Stanton's death, Murphy told him that he'd shot someone. Murphy also allegedly told the camp boss that he was responsible for Stanton's death.
Murphy did not make any admissions to Trooper Jensen, according to the affidavit.
At the time of this report, court records show Murphy has had one court hearing in the case. His next scheduled hearing is set for 9:30 a.m. Nov. 3rd in Prince of Wales court.