Though the holiday is observed on Friday, Veterans Day is Saturday, November 11th. Several events are planned for Friday and Saturday.
Friday at 1:30 pm, members of the Rainy Day Quilters Guild will present Quilts of Valor to six veterans living at the Pioneers Home. Cheri Davis is with the guild.
"And we give these quilts to the veterans as a thank you for their service. Basically, "Thank you for your service, sacrifice and valor," is the statement that we make. We want to make sure that the veterans at the Pioneer Home, who are some of our oldest veterans, of course, get taken care of."
She says all are invited to attend.
Closures on Friday include state, federal and local offices; the Gateway Aquatic and Recreation Centers; and the Ketchikan Public Library. KRBD offices also will be closed.
On Saturday, there will be a free pancake breakfast for all from 8 a.m. to 10:30 a.m. at the American Legion Post on Park Avenue.
Weather permitting, at 10:45 a.m., a color guard will lead a walk from the American Legion to the Tongass Historical Museum. Brief speeches will begin at 11 a.m.
The American Legion Post will be open until 1 p.m. on Saturday, and an open house at the VFW Hall on Tongass Avenue follows from 1 p.m. to 3 p.m.
Hunter Davis is the service officer for the local American Legion Post. He says the United States is the only country that celebrates Veterans Day. He says Commonwealth countries, such as England and Canada, as well as others, celebrate Remembrance Day or Armistice Day on November 11th. He says many people confuse Veterans Day with Memorial Day.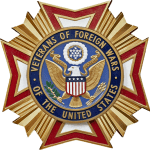 "Veterans Day is not Memorial Day. You can make it a memory, but it's not that formal. The crosses don't go out and the like. It's more along the lines of, "Hey. Let me get your coffee today." A little recognition. Otherwise, it's a great day to ponder the cost of being a nation."
Also on Saturday, there will be a free screening of a one-hour segment of the Ken Burns documentary, "The Vietnam War." The program begins at 3 p.m. with a discussion to follow.