Ketchikan's night warming center, a new service for homeless people in the community, has sheltered up to 20 people a night since opening in October.
The Rev. Evelyn Erbele of First City Homeless Services gave updates recently to the Ketchikan City Council and Ketchikan Gateway Borough.
First City Homeless Services' new warming center and the nonprofit's day shelter both operate out of First United Methodist Church, where Erbele is a pastor.
The day shelter has offered services for quite a few years. Erbele started out her presentations with statistics for that daytime shelter.
"We have seen 294 individuals 5,602 since Jan. 1," she said. "Those are men and women and children who have come to the day shelter, to seek food. We serve breakfast seven days a week, and a brown bag lunch on Saturday."
Erbele said that in October, the nighttime warming center has seen 47 individuals. Those 47 people used the night service more than 250 times.
"In November we've already registered five more individuals," she said. "We average double digits every single night. Last night there were 13; last Sunday there were 20. It's raining, it's cold. We will be seeing more individuals."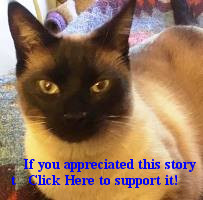 A warming center operated out of the Salvation Army last winter, too, but that facility wasn't available for continued use. The City of Ketchikan provided funds for this winter's warming center. The $80,000 grant pays for four employees to staff the center. Erbele said they are working toward state and federal grants to pay for future operations.
Both the warming center and day shelter at the church provide food and a safe, indoor space for homeless and inebriated people.
"So, during the day, there will be intoxicated men and women. And at night, there will be intoxicated men and women who otherwise would be on the street and have no other place to go," she said. "That is the primary focus of First City Homeless Services: to keep people alive."
The Park Avenue Homeless Shelter is another option in the city, but does not admit people under the influence of alcohol or drugs.
Erbele said the warming center's doors are open for walk-ins from 8-10 p.m. After 10, only people brought to the shelter by police or emergency services are allowed in. She said police brought people to the warming center 10 times in October, and emergency services brought one person.
One of the benefits of the warming center is providing a place for people who need to sleep off substance use, but don't need medical intervention.
Erbele said the primary drawback at the shelter is that it doesn't have a sprinkler system. That limits what can be provided.
"We can't offer pillows and blankets and cots," she said. "This is part of the sheltering that breaks my ethical heart and my moral heart. These are men and women who I say, 'Yes you can come in here and sleep, but there's the floor.'"
Erbele said the warming center also can't take anyone under 18, because it's just one big room with a divider to separate men from women.
Two people have been banned from the shelter, she said — one for hygiene problems and the other for behavior issues.
Assembly member Judith McQuerry told Erbele that she had heard other communities were sending homeless people to Ketchikan because of the services offered. Erbele said she heard that rumor, too, but there isn't any evidence to support it.
Assembly member Alan Bailey asked about the screening process for people using the warming center. He was concerned that some people who come there might need medical attention for substance abuse.
Erbele said the center trusts the judgement of police and emergency services personnel who bring people to the shelter. For those who walk in on their own, she said center employees have a process.
"We do a visual assessment. We don't make people blow to see how intoxicated they are," she said. "We base it on their cooperation when they come through the door."
The center also provides food, which absorbs alcohol and helps people sleep. So far, Erbele said, nobody admitted into the center has later had to be taken to the hospital for treatment.
Ketchikan's warming center will provide nighttime shelter through winter and early spring.