Wednesday's regular Ketchikan School Board meeting wasn't all business as usual. It included a celebration of Native culture and traditions, a history lesson of integration in the local school district, and a challenge to improve how Ketchikan's schools educate its Native students.
November is Alaska Native Heritage Month, and for the past few years the Ketchikan School Board has recognized that by holding its November meeting in the Native Village of Saxman.
The meeting kicked off with ceremonial dancing and singing from the Haida Descendant Dancers. Dancer Gloria Burns acknowledged that they were in Tlingit land.
"We're honored to be dancing here in Saxman, upon the land of the Saanya Kwaan people," she said. "We understand and respect that this is their place, their homeland since time immemorial."
Burns told school board members and those in the audience that the songs and dances are ceremonial. And those ceremonies are how Alaska Native tribes maintain a connection to their culture.
During public comment, former Saxman Mayor Joe Williams told the board that he remembers attending the Bureau of Indian Affairs-funded school in Saxman when he was young.
"I was really a cute little boy at that time," he said.
Williams said he later attended the Indian school on Deermount, and remembers when Ketchikan's public school system finally integrated, allowing Native students to attend. That was about six decades ago, he said.
James Llanos of Alaska Native Brotherhood also recalls the push to integrate local schools. He said it's been 88 years since ANB first asked Ketchikan's school district to include Native students. Llanos said it took a while for the School Board to comply.
"We've come a long way," he said. "Look, you're celebrating Native American Heritage Month. Eighty eight years isn't very long. There are people who are 90-something years old who were alive and kicking at that time. And you've got people dancing and singing. You have no idea what they're saying. (But) you're enjoying it."
But, Llanos said, there's still work to do; part of that is making sure local teachers understand that many Alaska Native students need a different education model to succeed.
Ketchikan Indian Community has been working with the local school district to provide that different model. Katie Jo Parrott is KIC's education director. She said the tribe's education programs have served more than 250 local high school students.
That includes the grant-funded Tribal Scholars program, tutoring and study-skills assistance, a new Haida language class and after-school guidance.
Tribal Scholars offers classes at KIC to high school-age students. It incorporates traditional culture and Native language into the curriculum. The Haida language class started recently at Ketchikan High School. It's taught by Ben Young, who brought some of his students to the school board meeting to introduce themselves in Haida.
The students told the board how the language class has helped them connect to their culture.
KIC's assistant education director is Sonya Skan. She told the board about a new three-year federal Department of Justice grant the tribe was awarded to address school absenteeism among local Native youth.
"Reasons why are many," she said. "But one of the things we're going to do with this grant is develop curriculum. Not just for the students, but for the parents."
That will include after-school and evening programs to help families be more consistent about keeping their kids in school.
A second grant KIC has been awarded provides four years of funding, primarily to improve the drop-out rate. Local teacher Mark Woodward has been working with the tribe on that grant.
"We have three goals for the grant," he said. "Number one: Increase the number of Southeast Native students who enroll in a two-year of four-year college with at least nine credits already completed before they enroll."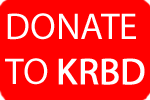 The second is increasing the career and technical education classes available, especially those that lead to certification for a job; and the third is increasing opportunities for culturally meaningful educational content.
After presenting all the programs KIC is funding to help local students, Parrott challenged the board. She asked members to commit to improving the educational outcome of Native students, who she said are about a third of the student population.
"A lot of the projects that we do are just that: Projects. They're a way of achieving a pilot program to see what works, what's going to be effective," she said. "So our question would be: What is the district's position on sustaining Tribal Scholars? Our grant is ending. We can apply for another grant, but it's not a given."
Board members responded that they recognize the value of Tribal Scholars and KIC's other programs. How the district might fund them is the big question.
Board President Trevor Shaw suggested that it would be appropriate to have the board's Indian Policies and Procedures Committee address the issue first.
Gloria Burns, who is a KIC Tribal Council member, reminded the board that KIC is a federally recognized tribe: a sovereign nation. She said KIC is looking for a meaningful partnership with the board.
"When I say a meaningful partnership, from a tribal leadership standpoint, is to start treating us with the respect that the federal government treats us in our ability," she said. "And part of that is that we're not an Indian policy and procedure."
Burns said KIC is excited about continuing the conversation, and asked the board to enter into that discussion thoughtfully.
Also on Wednesday, the board heard a report from the Tongass School of Arts and Sciences, and voted against canceling the second meeting in December, which will be on Dec. 27th. The next school board meeting is the board's annual retreat and work session, set for Dec. 6th in Borough Assembly chambers.