Last Wednesday, two public work sessions were held in Ketchikan to gather input on the most recent plans for upland port improvements.
About 25 people attended the first session. That included tour operators, adjacent property owners, cruise industry representatives, city and borough employees, and staff of Historic Ketchikan.
Shaun McFarlane and Scott Lagueux, of the consulting firm Moffatt and Nichol, presented proposed plans for upland expansion at Ketchikan's four berths. With larger, post-Panamax ships scheduled to arrive in the First City, plans are underway to expand at least two of the berths. McFarlane says expansion on the water side requires changes on the land side as well.
"So there are a lot of moving parts and they're all interlaced. What we'd like to concentrate on today, and we won't limit discussion, but (want to) really focus on what happens on the uplands side. And it's not to get down into the details of what the architecture should look like or whether we're going to have ropes or chains. That's certainly for a later discussion. It's really about what should happen broadly and where it should happen in order to serve this."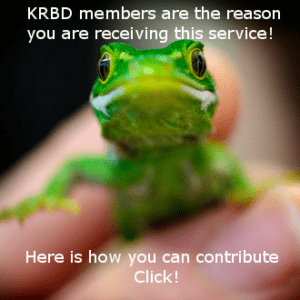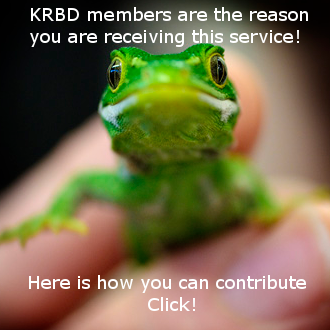 McFarlane says a main objective of upland planning is to move disembarking passengers so they can efficiently reach their tours, and be guided to shops and attractions. Ground transportation and parking are also components of the plan.
Concerns mentioned at previous planning sessions, such as vehicle congestion, the need for more covered areas, signage, and ways of directing passengers, were incorporated into the new concepts. Plans for each berth were presented.
Berths 1 and 2 would have floating barges, eliminating fixed gangways. Lagueux says this will make the area more open and allow for more walking space. Where Berth 1 meets Berth 2, a wooden platform is proposed that would be blocked off from vehicle traffic. Lagueux says this provides a safe zone for people to gather.
"I can get information, I can look at the water, I can meet my family, I can take a photo of my arrival experience, my selfies. I can have an experience that moves me into the next experience at the town."
He suggests having a large, identifying structure at each berth.
"A pylon, a fish sculpture, whatever it is. So that people can say, "Meet me by the red fish," or whatever it might be. And that becomes part of the wayfinding, but also becomes part of the fun, the whimsy of each one of these locations."
Similar wooden platforms and rain shelters are proposed for all berths. Lagueux says shore excursion operations could be consolidated, with kiosks of a similar look and feel. It's suggested that each berth have its own attraction to bring tourists to that part of town. He used the Great Alaskan Lumberjack Arena Show as an example.
Examples of kiosks, sculptures and signage were shown during the presentation. Some expressed concern that the styles were not representative of Ketchikan. McFarlane says specifics as to what platforms, kiosks and other features will be made of, and how they will look, comes later in the process.
"But it's important that we get the right elements in the right place here, otherwise, if you have a beautiful waterfront but it doesn't work to move people through, we haven't done our job."
Lagueux described Berth 3 as a "train wreck," saying it is the most congested and the berth that needs the largest investment to be functional. He says more room is needed for ground transportation which would require improvements to the Tongass Trading Company parking lot. Lagueux says the current deck is not structurally suitable for heavy loads.
"Whether we replace half of the deck or the entire deck, that we go in and we create a structural situation that allows us to either, with a half deck, to create more ground transportation bus and marshalling areas during the season. And of course, when this goes away, this can all be regular at-grade parking for merchants and activities that are happening. Or, if there are not cruise ships here, it can be ambidextrous. But during peak days, primary operational days, this would all be ground transportation."
He says this option would eliminate about half of the current parking spaces for bus use. Lagueux says another option is to build a second parking deck. Either option would require approval by landowners.
City of Ketchikan Port and Harbors Director Steve Corporon says after receiving input from the City Council, a preferred option with project costs and budget will be prepared. He says an initial draft report is expected the first week of January. The next public presentation is scheduled for January 18th.
____________________________________________________
A copy of the Power Point presentation from 11/15/17 can be found by following this link: https://evogov.s3.amazonaws.com/media/16/media/85057.pdf