Ketchikan's City Council has questions about plans to change upland areas adjacent to downtown cruise ship berths.
The plans, which are not final, target the growing numbers of passengers expected as larger vessels make port calls. They aim to fix current bottlenecks and provide more routes to help visitors get to tour buses, shops and entertainment.
Council members heard recommendations from design consultants at Monday evening's meeting.
Janallee Gage didn't like the possibility that the city would take over adjacent land.
I don't want to be that eviction council. And that is what I'm seeing here. The bottom line is we have property owners that should be able to use their property appropriately, whether they decide to use it this year, next year, water rights, I don't care when they decide. A hundred years from now. I don't care. That's their property.
Member Dick Coose said the design work was being unnecessarily rushed and needed more opportunities for public input.
He also criticized the material that might be used in dock expansion.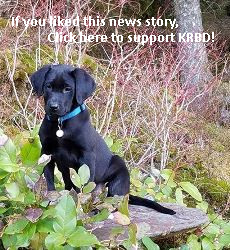 I think it's a real mistake to lay wood on all those spaces down there, especially treated wood. I walked the dock this afternoon and everywhere there is not a shelter over that treated wood, it's going to pot.
Council member Dave Kiffer said he worried about the cost of buying property needed for some of the work.
And he was concerned about parking near one cruise ship berth.
One was taking all the parking off the Tongass lot. That's an LID, wasn't it. Didn't we force residents to pay for that parking and now we're going to taking it away from them?
Representatives of the consulting firm Moffatt and Nichol stressed that many details still needed to be worked out.
They and city officials said they'll offer another opportunity for public input in mid-January.
___________________________________________________________
You can view the plans by following this link to Moffitt and Nichol's PowerPoint presentation. https://evogov.s3.amazonaws.com/media/16/media/85057.pdf