Ketchikan students recently joined groups of kids around the world for an Hour of Code. Through that program, local tech teachers offered six hour-long coding-introduction sessions free of charge over three days.
Code is computer programming language. For anyone not familiar with code, it's gobbledygook: A bunch of letters and symbols mashed together in a confusing jumble.
For those who know that language, though, it makes perfect sense. And like any new language, learning it means starting with the basics.
Johanna Collins is one of the instructors for Ketchikan's Hour of Code event.
"The goal is to expose students to coding during this one week in December," she said. "It's happening all over the world in 185 countries in 45 languages and they're reaching thousands of students."
It's a global movement funded in part by technology companies. They need future employees, after all. The nonprofit group organizing it is code.org, founded by brothers Ali and Hadi Partovi.
"They started code.org to get students involved in coding because there are so many coding jobs that are open that are not being filled, especially in the United States," she said. "So, Google and Disney and Amazon and Microsoft are all contributing to code.org to get kids exposed to coding so they can get interested and enthused and maybe go in to do jobs in those fields."
Jefferson Barry may well be a future professional coder. The 12-year-old helped program his Lego Robotics team project, participated in Hour of Code previously, and helped Collins teach some of this year's Hour of Code.
Jefferson said Hour of Code's website offers activities with different levels, so kids can build skills at their own pace.
"And they have different programming languages," he said. "They have simple block coding, and it goes all the way up to – you can learn how to program Python."
Python is a more advanced coding, which Jefferson already is working through. He said he enjoys
programming, and has created some of his own games.
Collins is working with Owen, a beginning coder learning basic block code.
"So he needs to move this character from here over to the blue block," she said. "And when he gets to the blue block, he needs to light up the block and that ends that sequence that he's working on. And he can keep trying it as many times as he wants."
The block-code program looks like a computer game, so it's fun. Collins said it also puts students on the path toward more complicated coding –like where Jefferson is now.
Collins said basic block coding games teach algorithms, sequencing and logic.
"It's very exciting to watch the students," she said. "And every student we've had, they sit down and they're immediately engaged."
Collins said the program focuses specifically on encouraging girls and minorities to learn coding. The Ketchikan event offers a Wonder Woman session specifically for girls, in addition to mixed-gender groups.
One girl in this class is working through another block-code program. She was reluctant to talk for the radio, but said I could watch – and record — while teacher Lori Ortiz helped her work through a puzzle.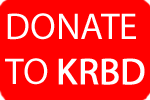 Together, they figured out how to get the code unstuck, so the girl's character could collect all the stars and finish the game.
Ortiz is a Lego Robotics team coach, and said she, too, has a goal of encouraging girls to learn programming. She said she recently reflected on the robotics team's roles.
"And even though I was championing girls as coders, I had developed a team that had girls as the public speaker/writer/researchers, and the boys were the programmers," she said. "And I thought, 'I want to adjust that.'"
Early-learning also is key. Collins recently attended a class on code.org's curriculum for kindergarten through 5th grade. She said the Ketchikan School District's Fast Track homeschool program hopes to start that next semester.
In the meantime, students anywhere with an internet connection can log on to code.org, play some games, solve a few puzzles, and learn a little code.