Last fall, the Ketchikan Police Department held its first-ever Citizen's Academy. The seven-week course introduced participants to various aspects of police work including drug investigations, use of force, and firearms. I was a member of the academy and have this report on my experience with crime scene processing.
The purpose of the academy isn't to train participants to become police officers, it's to educate the public about how the Ketchikan Police Department works. Sixteen people were accepted into the academy. Each week a different topic was introduced, with two-hour classroom sessions on Tuesday nights, and practicals Saturday afternoons. Week four was dedicated to evidence and crime scene processing.
Deputy Police Chief Josh Dossett and Sergeant Carlos Rojas led the class. Rojas focused on photographing a crime scene, explaining the importance of capturing a photo record before processing a scene. He says it's important to have both raw and JPEG files.
"The reason that's important is because with all the computer programs, like Photo Shop or Light Room, you could manipulate the image. You can make a bruise look darker or lighter. You can make a stabbing wound look bigger or smaller. You can change a lot of things. Some of the defense attorneys in the Lower 48, they're starting to pick on that and they're saying, 'Wait a minute. How do I know that image hasn't been manipulated?'"
Rojas says raw files contain all the data and cannot be manipulated. They can be referenced if there are any questions about the validity of a photograph.
In processing a crime scene, Dossett says it's important to disturb things as little as possible. He also quoted Locard's Exchange Principle, 'Every contact leaves a trace.'
"So his theory was, you're going to walk into that scene and you're going to either leave fingerprints, hair, something. And you're going to take something out of that scene. It's going to get stuck to your shoe, stuck to your clothing, whatever it may be."
Dossett demonstrated how to take fingerprints off a plastic bottle, and discussed collecting evidence. Evidence includes wound marks, gunshot residue, fingerprints, dirt, hair, fibers, and blood spatter. Dossett says it's important to understand that forensic analysis is not like what's seen in movies or on TV.
"You can't have one of the little fancy lights and shine it around and the blood glows. Blood does not glow. You might get it to come up as a black spot, but it will not reflect any type of light."
One way to make blood glow is to use a substance called luminol. If trace blood is suspected, a camera is set on a tripod and, after careful preparation, luminol is sprayed.
To see how it works, the group gathered in a tile shower at the police station where blood had been smeared on the walls and washed away. A few small spots were visible, but the wall otherwise appeared clean.
"You might see that little speck right there, or that little speck right there, and that's all you get if you're just standing here looking. That's why you have to be really exact. You have to be paying attention when you're working a crime scene because those are easy to walk past and not realize it." Rojas: "What do you do if you see that there on the wall? What's the first thing you do?" Responses: "Take a picture." "Would you swab it?" Rojas: "There you go. Because you spray it with the luminol, it's gone."
The lights were turned off, and luminol sprayed.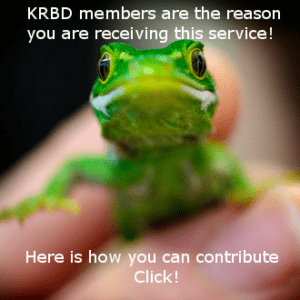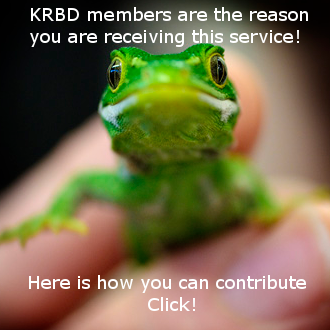 We could see palm prints, smears and fingerprints. Rojas emphasized that if you use luminol, you only have one chance at getting a photograph since it runs down the wall and destroys the blood evidence. He and Dossett say you need also to gather DNA evidence first.
After the demonstrations, we split into groups to try out what we learned. We were given kits to collect DNA samples, evidence bags, cameras, fingerprint kits and other materials, and headed to the KPD garage. Four crime scenes were set up.
On top of large sheets of brown paper lay evidence. Our site contained a crowbar, plastic drink bottle, cigarette butts, footprints and blood spatter. Rojas says it's important to first survey the scene and systematically collect evidence.
"You're going to look around. Make sure you won't step on blood, other evidence. Then you can look and see, 'What have I got? How many pieces do I have.' Then you can start with your photos."
I was on a team with Ashley Bush, A.J. Pierce, and Doussi Nguerdjeoubel. Pierce took photographs while Bush logged photos.
"Picture one is southwest corner…there's a bottle of juice, a cigarette butt and blood spray all around…Yep. Okay. And we will get pictures of that and we'll write it all down…Okay…So your first picture was north facing, southwest corner. Overall southwest corner."
As we went along, we realized we should place metric rulers in each of the photos to show the size of blood droplets and other evidence. We continued to document evidence.
"There might be a blood print of some type on the tapered end of the crowbar, and a hair…hold on. A little too fast….tapered end…"
It took about an hour to process the scene.
Afterwards, we moved to the meeting room to review each group's photos and reports. Dossett and Rojas said there were footprints left at each scene, though I had believed we made the footprints. No hairs were planted, so I'm sure some of the hairs found at the scene were cat hairs that had fallen from my coat. As Dossett said earlier, "Every contact leaves a trace."
The KPD plans to hold its next Citizen's Police Academy in the spring. Those interested in learning more can contact Deputy Police Chief Josh Dossett at 225-6631.