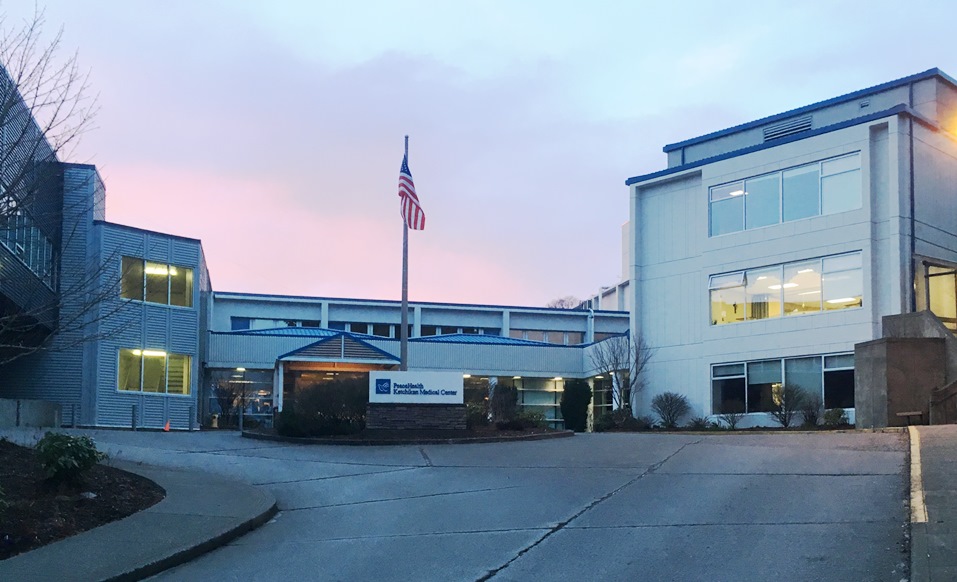 A contract with a firm to help the City of Ketchikan work through its hospital lease agreement is back in front of the city council on Thursday.
ECG Management Consultants was chosen by city officials last year to guide the city through the complicated lease process, which may result in seeking a new health care provider to run the city-owned hospital building. But the contract with ECG has yet to be approved.
The current lease with longtime hospital provider PeaceHealth expires in fall of 2023. The lease review process involves multiple phases. The first phase is expected to cost about $200,000.
Cost was a concern for council members, as well as a conflict of interest. ECG works with PeaceHealth and Southeast Alaska Regional Health Consortium on other projects. The council asked city managers to look into options.
According to a memo from City Manager Karl Amylon, PeaceHealth has agreed to help fund some of Phase 1 through a direct payment to the city of about $55,000.
Amylon also writes that the other Pacific Northwest firm with the correct experience has a greater conflict of interest than ECG. He adds that ECG is willing to add language to its contract stating that any team member working on the city's hospital lease will be removed from the project if city officials believe there is too great of a conflict.
Amylon recommends the city move forward with ECG. If the council chooses to reject that contract, he suggests the city put out a new request for proposals that includes firms outside of the Pacific Northwest.
Also Thursday, the council will consider approving grants to local nonprofit agencies totaling just shy of $300,000. The council will consider grants to local homeless shelters in a separate motion.
A motion to increase Amylon's annual salary also is in front of the council. His current salary is $195,578. If the motion is approved, it will increase to $220,000 a year, effective Jan. 1 of this year.
Thursday's meeting starts at 7 p.m. in city council chambers at City Hall. Public comment will be heard at the start of the meeting.