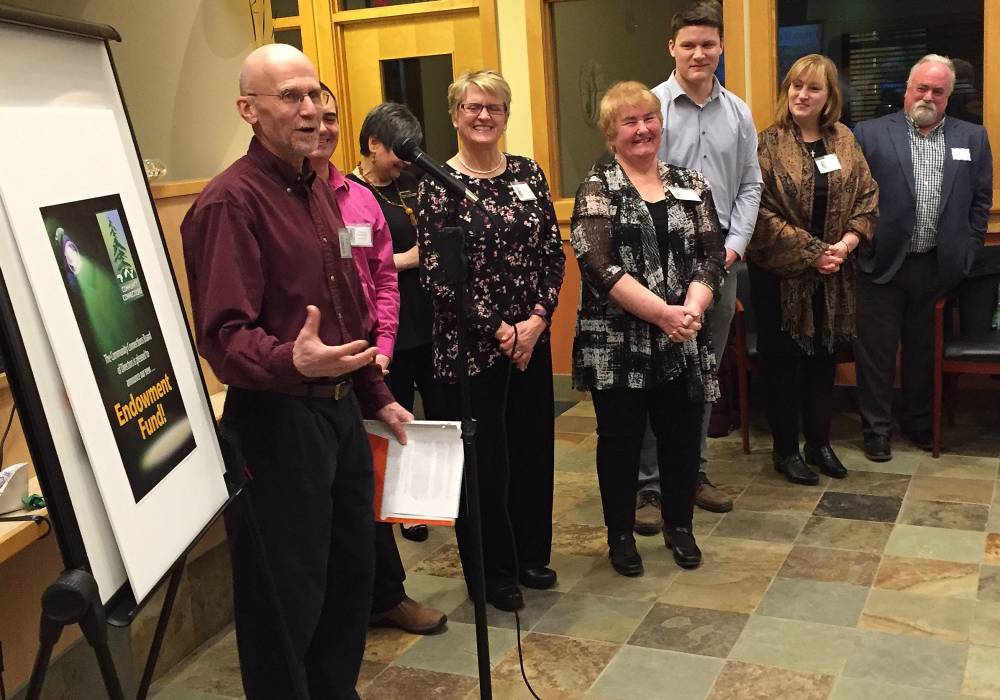 A Ketchikan nonprofit that provides services to people facing a variety of challenges has kick-started its own endowment , with the intention of self-funding some of its services into the future.
Community Connections serves children with mental health concerns, people of all ages with developmental disabilities, and seniors who can – with assistance – remain in their own homes.
CEO Bess Clark said during an event last week (March 1) that Community Connections is one of the area's largest employers, with more than 200 people on the payroll in Ketchikan and Prince of Wales Island. But the important thing, she said, is the service provided and how to maintain it.
"The conversation is really about sustainability," she said. "How, in these times that are really tough times financially in our state, how can we continue into the future and be sustainable? Be here for the people who need those services. That is what tonight is all about."
Ralph Mackie is a Community Connections board member from POW. He said the organization spends almost a million dollars a month providing services to area residents.
Despite those expenses, he said, "Over the years, little by little, with careful management, attention to detail, vigilant bookkeeping and moderate spending habits, led by just two executive directors, we have been able to set aside this nest egg."
The nest egg totals $1 million, which has been placed into an endowment in partnership with the Alaska Community Foundation.
Mackie said the endowment is like a Permanent Fund for Community Connections. Interest earned from investing the principal will help fund services.
If the endowment grows through donations, the interest would grow, as well. The event, held at First Bank, was not a fundraiser, but First Bank CEO Todd MacManus provided a corporate donation anyway.
"We try really hard to support organizations like Community Connections and a bunch of others," he said. "We're really proud tonight to be able to offer $2,500 to the endowment."
MacManus said a similar amount will be donated during another celebratory event on Prince of Wales Island, bringing the bank's total donation to $5,000.
Maria Dudzak contributed to this report.