A resolution opposing Gov. Mike Dunleavy's proposed budget is in front of the Ketchikan Gateway Borough Assembly on Monday.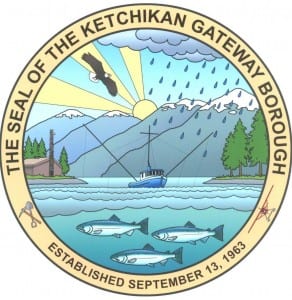 The resolution is a joint effort with the City of Ketchikan, City of Saxman and the Ketchikan School District. The other governing bodies will vote on the resolution during later meetings.
The resolution states that proposed cuts in Dunleavy's budget would "irreparably harm Ketchikan's economy and shift expenses onto local taxpayers."
The resolution specifically lists cuts to the Alaska Marine Highway System, University of Alaska, public education for kindergarten through high school, Inter-Island Ferry Authority, Pioneer Homes and public media as items of concern.
It also mentions elimination of the school bond debt reimbursement program, and the plan for the state to take local shares of the raw fish tax.
The resolution notes that cuts to various services could affect up to 600 jobs directly in Ketchikan, and millions to the local economy.
Also Monday, the assembly will consider a first reading of an ordinance to increase parking fees at Ketchikan International Airport's lots. If approved, parking on Gravina Island would increase by $4 per day. Parking on Revilla Island would go from $1 to $2 a day.
According to a memo, the airport lots have been filling up more than usual recently, and there is indication that some people are using the lots as vehicle storage, even if they're not traveling.
In other matters, the assembly will consider introducing an ordinance to dedicate 100-percent of the borough's tobacco tax to public education.
Monday's meeting starts at 5:30 p.m. in borough assembly chambers at the White Cliff building. Public comment will be heard at the start of the meeting.