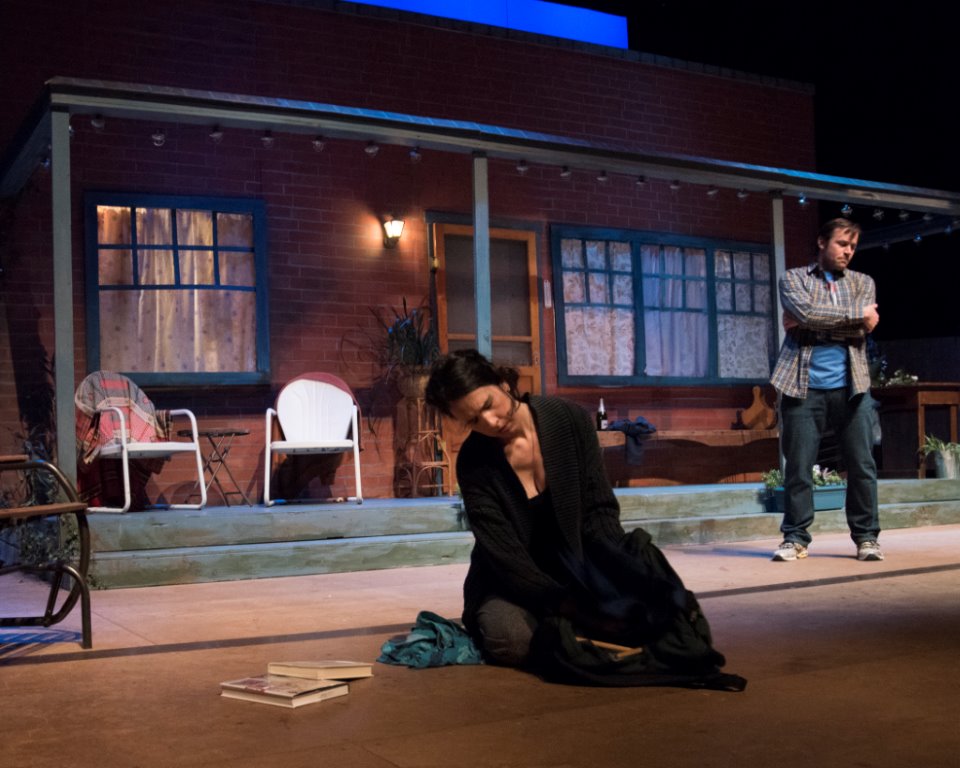 The nonprofit that runs a Ketchikan mental health treatment center recently sponsored a local production of a Broadway play. It's one of many steps in an effort to combat taboos around mental illness.
David Auburn's "Proof" was a Broadway play about mental illness. It's the story of a young math genius. Her father was a mathematician too. But she worries she not only inherited her late father's gift for numbers but also his mental illness.
"I want to tell you about a play called Proof. I saw it twice last weekend. It's phenomenal," said Danny Gladden, who is a big fan.
He's also chief clinical officer for the nonprofit Akeela, which offers mental health and substance abuse treatment through its Gateway center in town.
"There's some really great themes as it relates to mental illness, but also mental wellness – someone finding a path, the ability to break away," he said. "To get some help."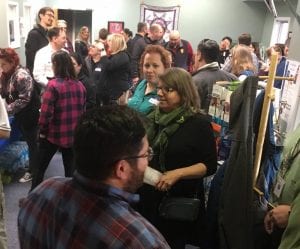 These themes are one reason the nonprofit sponsored the production by First City Players community theater.
Mental illness has long been an uncomfortable topic. But in Ketchikan it's a conversation that's happening more in public. During last year's World Mental Health Awareness Day, the Ketchikan Wellness Coalition's Romanda Simpson talked to KRBD in October about her own challenges.
"I personally experience depression. Other people in our community have anxiety," she said. "We have obsessive compulsive disorder; we have schizophrenia in our community."
Halli Kenoyer has seen the play. She said she appreciated how the plot personalized the struggle.
"There's a character who's a math genius. She has mental health challenges. But she's coping magnificently," Kenoyer said. "She took care of her father. She's got an alienated relationship with her sister, who's paying all the bills, who's being a rock, but doesn't really know how to relate as well. But everybody is acting out of love."
Did it make her think more about the challenges people with mental health issues are facing?
"I've kind of lived the dream," Kenoyer said, laughing. "What I liked was, I could relate to the way the story was being told."
Audience members relating to and learning from the play are among the reasons Akeela Gateway sponsored it. Gladden says the play helps bring the conversation about mental illness into the open.
"And drama and play is both therapeutic and also educational in a way to be able to remove stigma," he said.
The Wellness Coalition's Romanda Simpson also told KRBD that many of the stigmas are lifting. But, she says, it's a conversation that needs to continue.
"The fact that we're even here talking about it – for me, this is first time I've publicly talked about my depression because there's always been the 'Ahh! They're going to look at me differently!' but I think it's important," she said.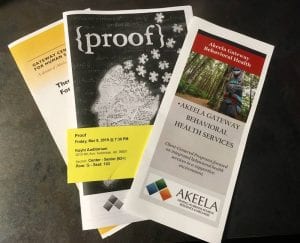 Gladden says Proof shows how people struggle with mental illness. But the play also portrays hope.
"It tells the story of someone that persevered as long as they possibly could, and also talked about the people that loved them," he said.
Because, even though it's painful, addressing mental illness directly won't make things worse. It can – and often does – make things better.
This report was produced locally for the statewide Alaska Public Media program AK.