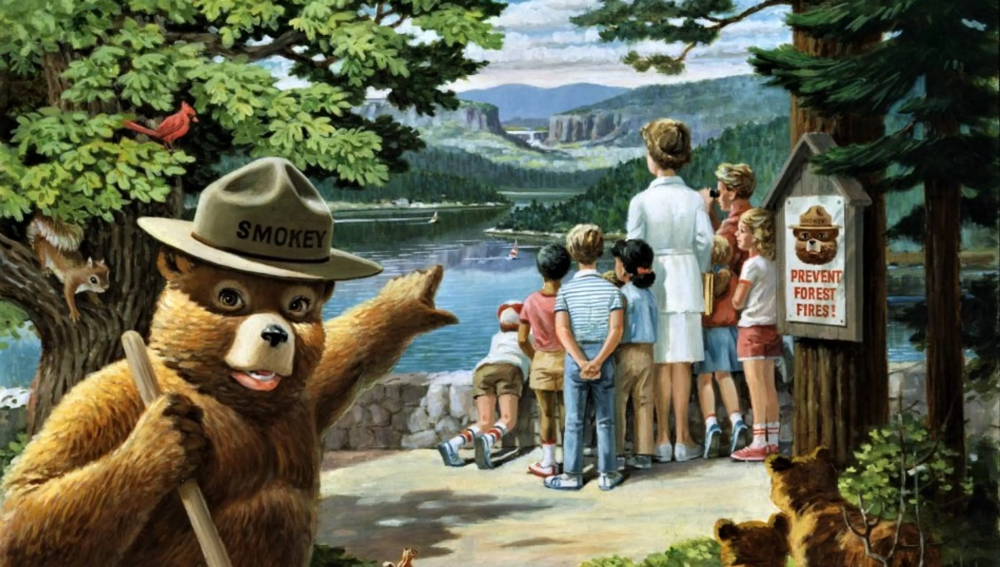 An exhibit of replica Smokey Bear portraits will be on display at Ketchikan's Southeast Alaska Discovery Center for about two weeks in early April, commemorating Smokey's 75 years as the U.S. Forest Service's wildfire prevention spokesbear.
The 19 replica portraits are by artist Rudolph Wendelin. They are traveling to National Forests across the country.
According to the Forest Service, Wendelin created hundreds of Smokey representations that highlighted natural resource conservation and wildfire prevention.
Through the artist's work, Smokey assumed softer human features, a ranger's hat, jeans and a shovel.
The exhibit will be on display in Ketchikan April 2-14. During that time, the Discovery Center will be open to the public from 11 a.m. to 5 p.m., but is closed Sunday and Monday.