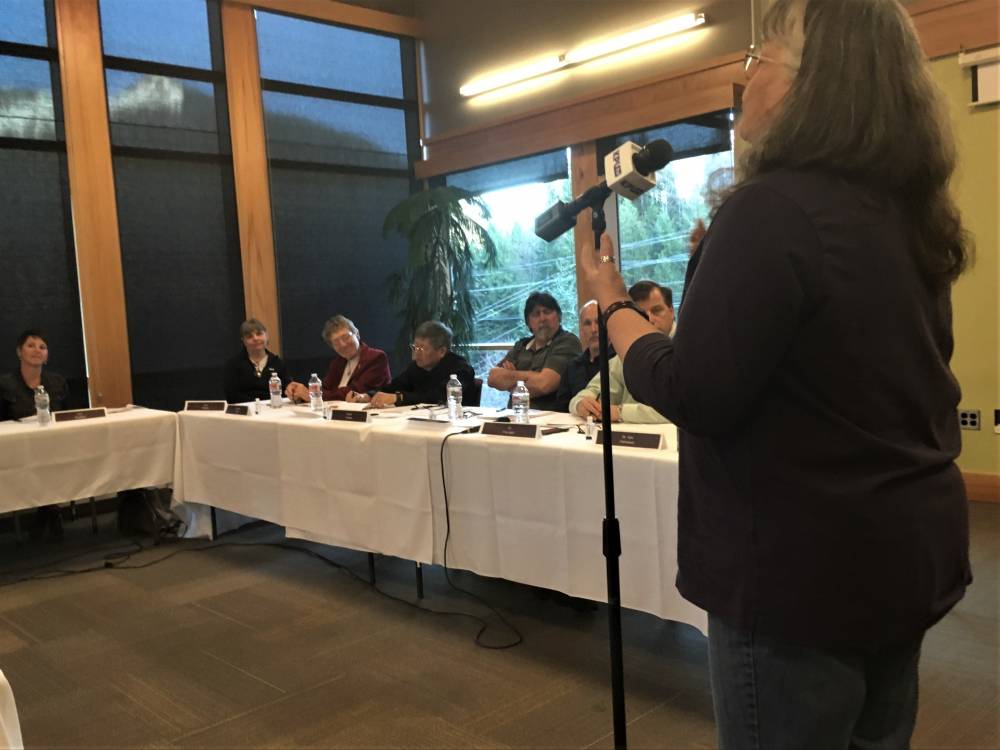 The PeaceHealth Ketchikan Medical Center community health board heard complaints, suggestions and praise March 27 during a public work session with the Ketchikan City Council.
The meeting was arranged as the council considers renewing the hospital lease agreement with PeaceHealth, or seeking optional health-care providers.
PeaceHealth has been Ketchikan's primary health-care provider for close to 100 years – although when it started, it wasn't PeaceHealth. Back then, it was the Sisters of St. Joseph of Peace.
In recent years, there has been a growing number of complaints about PeaceHealth from community members. Most of those have focused on billing problems – people whose bills were sent to collections before the individual ever saw a bill, for example. But some complaints have been about the care received.
Julie Lekwauwa spoke during the work session. She said her husband waited a year for a referral for surgery, but never got it. After multiple doctor visits, countless phone calls and a lot of frustration, she said he eventually paid for a flight to his home country in Africa, where he was able to quickly get the surgeries he needed.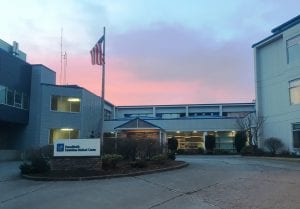 "I feel, as an Alaskan and a resident of Ketchikan – I love having a hospital here – but it absolutely breaks my heart that my husband had to go home to Africa in order to get medical treatment," she said.
Because the hospital building is owned by the city, the Ketchikan City Council often hears these kinds of complaints. But the current lease agreement doesn't provide a way for the city to intervene.
The hospital's community health board can, but its meetings aren't public and there isn't a clear way to submit complaints about the hospital. Council Member Janalee Gage told the board that scheduling special meetings for public input would help.
"No disrespect, but it appears – and this is where I think you guys need a public meeting. Because you're not getting the people coming to you," she said. "That, I think, is part of the problem."
Council Member Judy Zenge agreed.
"Y'all have to be out there. You have to be meeting and greeting the people," she said. "Until I came on City Council, I didn't know – well, I knew Bill, but I knew him at Tatsuda's. I didn't know who you were. The community needs to know who you are. They need to feel comfortable approaching you."
Bill Tatsuda, a local business owner, is one of the hospital community health board members.
Council Member Mark Flora added that regular reports during public Ketchikan City Council meetings also would help. Through that, he said, PeaceHealth could let people know what it's doing to improve services.
Flora said the hospital can provide data – such as improved billing error rates — without divulging any patient information.
"These are the types of pieces of information in addition to some of the things you folks are already providing and striving to improve that the people who put up the funds to improve the hospital … deserve that information," he said. "It is their hospital. It's your hospital. It's our hospital."
PeaceHealth Ketchikan CAO Ed Freysinger said he's willing to arrange regular reports to the council.
He said they're always open to suggestions. And, he said, they've made positive changes. Billing, for example, has been revamped so that bills are clear, patients have more time before a bill goes to collections, and every bill includes an application for financial assistance.
"So we've made some significant changes. Is it perfect? It is not. Is it better? It is," he said. "And it's something that we continue to engage and have conversations, and based on that we are making further improvements in how we manage our billing systems."
Tatsuda heads up the quality committee. He mentioned other ways the hospital strives to improve service, including "safety stops." Through that process, he said, anyone – including patients – can report any kind of problem.
But, the number to call to report a problem isn't yet posted, so patients don't know about it. Freysinger admits that needs to be rectified.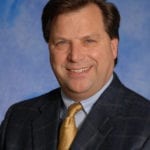 "We're in the implementation phases," he said. "We are getting better at it. We're in the process of improvement."
While there were critical comments during the work session, there also were several people who strongly praised PeaceHealth Ketchikan. Mimi Kotlarov said she's been to a lot of hospitals, and her experience in Ketchikan has been good.
"I think we've got a big, beautiful hospital in a tiny little town and we should probably be really grateful," she said. "We don't have to go to Seattle for a whole bunch of tests anymore. We've got imaging, we've got all these machines that do all this stuff. I was here when there wasn't a mammogram."
PeaceHealth's lease for Ketchikan's hospital expires in 2023. The council has been considering hiring a consultant to help the city review the lease and look at options.
That could include some kind of oversight powers for the city. The council also has talked about whether to invite other health care providers to submit proposals.