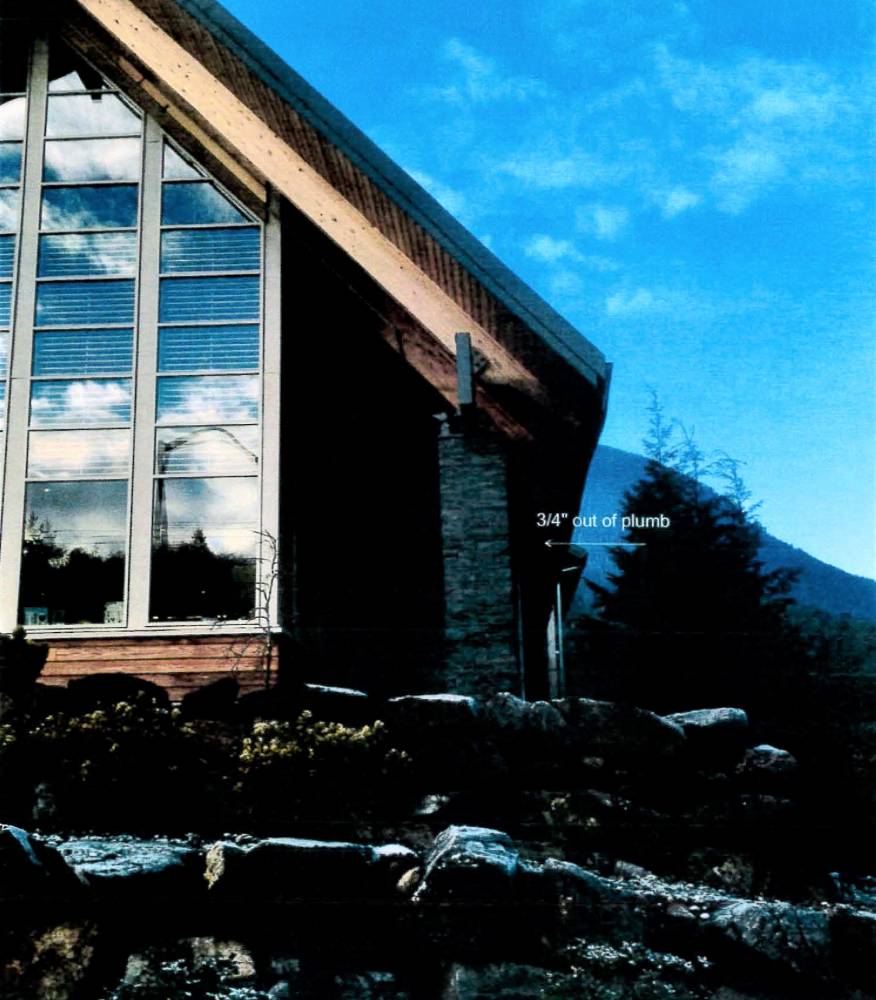 A stone column helping to support the Ketchikan Public Library is settling and needs to be repaired. According to city officials, other parts of the library's foundation also are settling and likely will need work in the future.
The Ketchikan City Council will vote Monday on a motion to transfer $100,000 from reserves to repair the one column.
In a memo, city Public Works Director Mark Hilson summarizes the plan to fix the southernmost column at the library. He writes that an engineering consulting firm has designed a tie-back to anchor the column's footing to the rest of the library's foundation.
The plan is to create an access to that part of the library from Schoenbar Road, adjust the foundation, then install the reinforced concrete tie-back.
Hilson writes that the city is monitoring library settlement.
The Ketchikan Public Library building opened at the Copper Ridge Lane location in 2013.
Also Monday, the council will consider whether to move forward with selling the old fire station on Main Street. An appraisal has been completed, and the property's estimated value is $330,000.
In other matters, the council will consider a budget transfer of $15,000 to pay Historic Ketchikan to update downtown interpretive signs.
The council's regular meeting of April 18th was rescheduled for Monday because of absences. Monday's meeting starts at 7 p.m. in city council chambers at City Hall. Public comment will be heard at the start of the meeting.